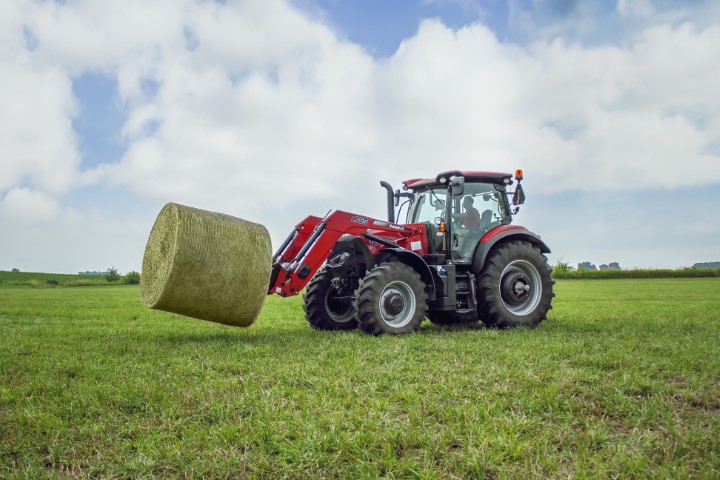 As Case IH celebrates 175 years of business, the company is looking back at the technological advances that have shaped their products while focusing on making producers jobs easier.
"The common theme that has always guided our innovative approach is to provide customers with ever-improving technologies that enable them to farm more efficiently and profitably," says Andreas Klauser, Case IH president.
To meet those needs, Case IH has expanded its multipurpose tractor series with the next generation of Maxxum tractors. The lineup includes three transmission configurations: the new Active- Drive 8 dual-clutch option as well as the CVX- Drive continuously variable and ActiveDrive 4 semi-powershift. The ActiveDrive 8 24-speed transmission features eight powershift speeds in three electronically shifted ranges. The middle range offers working speeds between 2.4 mph and 10.7 mph. To reduce operator fatigue, the Maxxum series includes smart range shift, memory shuttle and brake-to-clutch. The heavy-duty two-wheel- drive configuration and Class 4 heavy-duty MFD front axle expand versatility. The base price for a Maxxum ActiveDrive 4 starts at $106,346.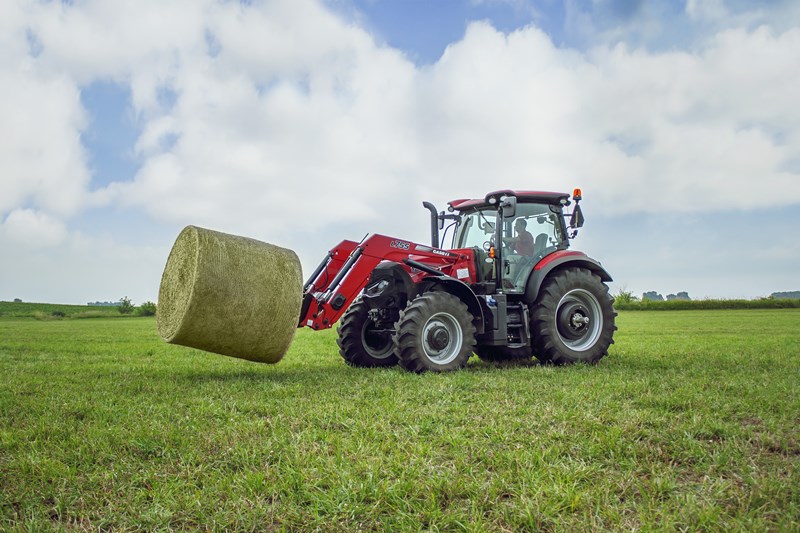 The Steiger CVXDrive series features the first- ever continuously variable transmission for an articulated four-wheel-drive tractor. The series ranges from 370 hp to 540 hp—with up to 605 peak horsepower. The Steiger 540 CVXDrive is powered by a two-stage turbocharger engine. The series includes enhancements for power shifting and shuttle operation, such as split-throttle controls, preset speed controls and an accelerator pedal. The CVXDrive transmission is a $42,000 option.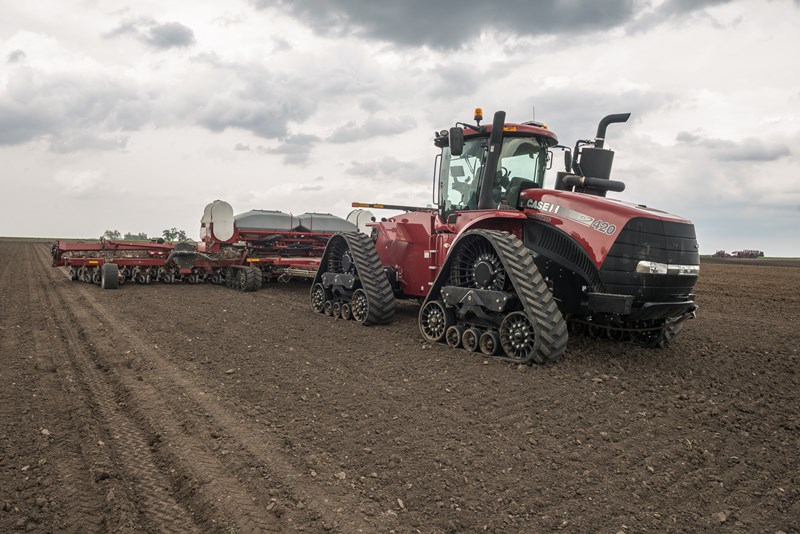 Case IH broadens its application equipment lineup with the Trident 5550 liquid/dry combination applicator. According to Case IH, the Trident 5550 is the fastest converting applicator on the market and can switch from a sprayer to spreader in as few as 42 minutes with three people. AIM Command Flex advanced spray technology rounds out the Trident 5550 liquid system to minimize over- and underapplication. The Trident 5550 combination applicator features the optional New Leader NL4500T G4 Edge variable-rate dry nutrient applicator and a new level of precision dry-product application. The base price for a Trident 5550 is $312,000.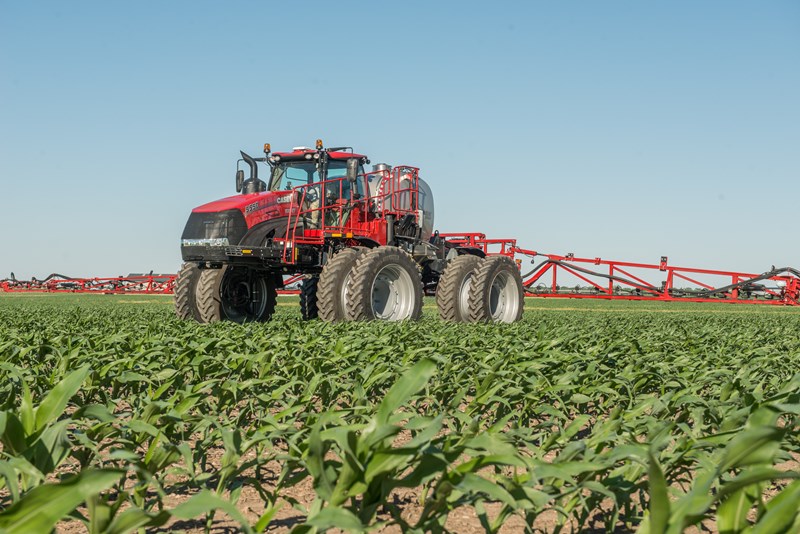 CNH expands its data-sharing connectivity. Case IH customers can now wirelessly transfer data between Trimble Ag Software and Case IH Advanced Farming Systems Connect telematics platform. The functionality streamlines data flow from the cab to the office, gives farmers more accurate field records and eliminates duplicate data entry.
For more information, visit your local Case IH dealer or www.caseih.com.