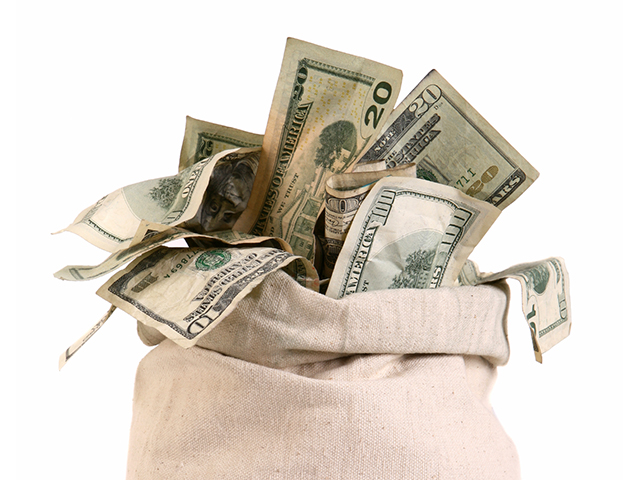 December is normally the time when a review of taxable income status determines if we need to make some expenses to lower our tax liability. In spite of proposed lower tax rates next year, tax consequences might be a moot point.
Working capital has been strained because of inadequate grain prices. But more importantly, the cash flow we need requires after-tax income, giving cash flow a whole new meaning. Cash is king again.
Capital expenditures are dominated mainly by depreciable and non-depreciable items such as purchases of land, machinery and buildings, as well as nondeductible living expenses. Pitfalls are surfacing from the profitable years of $6 corn and $14 soybeans.
Tax avoidance through expensing depreciable capital equipment was in vogue, and taking advantage of low-or zero-interest programs exasperated the situation. Significant net income was offset by depreciation allowed under Section 179, plus normal depreciation.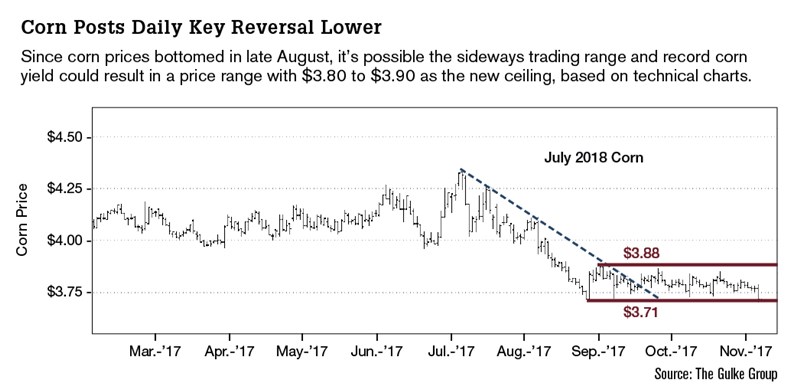 Shattered Guesswork. Any assumption that commodity prices couldn't go lower has been dispelled over the past three years. USDA's November supply-and-demand report didn't help matters, as corn yield increased 3.6 bu. from October to 175.4 bu., a new record. USDA's National Agricultural Statistics Service (NASS) saw fit to raise the yield in spite of significant acreage yet to be harvested as of report time, increasing the odds corn yield will rise.
The agency left soybean yield unchanged at 49.5 bu. My October column in Top Producer reflected a supply-and-demand balance sheet reduction of
3 million soybean acres in 2018. Unchanged acreage would imply an additional 150-million-bushel increase in carryout for the 2018 crop year to 480 million acres, slightly higher than the current marketing year.
Economics could boost soybean production. If demand gains fall short, carryover for 2017/18 could be higher by 150 to 200 million bushels to levels not seen in a decade and largely unfathomable to traders.
Corn Versus Soybeans. The hope that commodity prices will relieve the strain on cash flow seems up to weather once again. With the record yield now posted in corn, global buyers don't have any sense of either urgency or concern that we will reduce stocks appreciably for the 2018/19 crop year.
Technically, both corn and soybeans (old and new crop) posted daily key reversals lower on the USDA report (see chart). Although it's difficult to pull the trigger on corn, producers had access to cheap put options to cover extensively old- and new-crop production ahead of the report. Conversely for soybeans, I personally held 2018 forward cash sales to 30% to 40%. Nevertheless, exuberant demand projections along with an economic incentive to plant more soybeans could result in excessive ending stocks and too much of everything for another year. 
Jerry Gulke farms in Illinois and North Dakota and is president of Gulke Group Inc., a market advisory firm with offices at the Chicago Board of Trade. For information, call (707) 365-0601. Disclaimer: There is substantial risk of loss in trading futures or options, and each investor and trader must consider whether this is a suitable investment. There is no guarantee the advice we give will result in profitable trades.