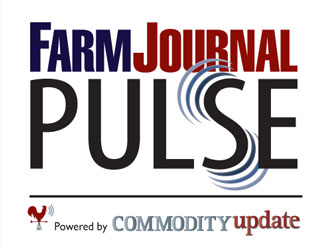 Farmers predict stable cash rent rates in 2015
Profit potential for grain farmers will be lower this year and next, compared to recent years. While all input costs have been on the rise the past few years, one of the most notable is land. How will that line item stack up in 2015?

A November Farm Journal Pulse, a text message poll of farmers and ranchers, asked: How will your 2015 cash rent rates compare with 2014 rates? Slightly more than 60% of the 1,200 respondents expect cash rent rates to be comparable to this year, while 17% expect cash rents to be lower and 8% higher.
Changes in cash rent rates tend to lag changes in commodity prices. "We're going to see some adjustment this winter, but we won't see average cash rental rates adjust enough to fully accommodate the reduction in commodities," says James Mintert, director of the Center for Commercial Agriculture at Purdue University.

Eventually, land rents will have to come down, says Tina Barrett, executive director of Nebraska Farm Business Inc. It's not sustainable to spend $400 per acre on land rent when farmers are only grossing $700 per acre. 

Both landlords and tenants struggle to determine rental prices. "Ideally, both parties need to make a profit for the relationship to be successful," Barrett says. "There's no doubt producer income is going to be down from the past few years, and landlord costs are higher due to rapidly increasing real estate taxes."

The key to coming to an acceptable agreement is communication—during the good times and the bad times. "If you are the kind of farmer who communicated with your landowner on the way up and made some adjustments to accommodate the dramatic increases in commodity prices, you're going to be in a lot stronger position to communicate with that landowner and argue for a reduction in rates the next couple of years," Mintert says. 
To see a full listing of past Farm Journal Pulse polls and to sign up to participate in the survey, visit www.FarmJournalPulse.com