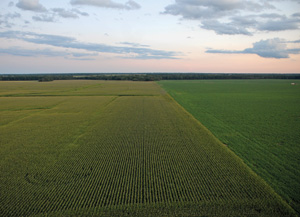 Profit potential for grain farmers is projected lower in 2014 and 2015, compared to 2010 through 2013. With tightening profit margins, farmers are looking for ways to reduce their cost of production.
One input cost that has seen a dramatic increase in the last few years has been land costs. Will this line item remain high in 2015?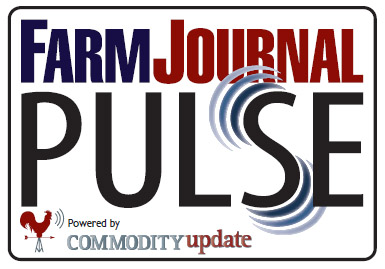 A Nov. 5 Farm Journal Pulse asked: How will your 2015 cash rent rates compare to 2014 rates? Most of the 1,200 respondents expect cash rent rates to be comparable to this year.
Here are the full results:
Higher: 8%

Lower: 17%
About the same: 63%
Do not rent: 12%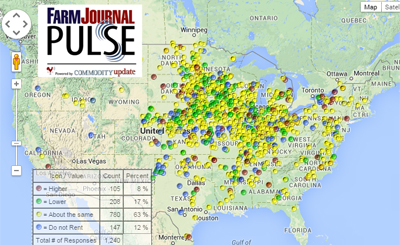 Tips for Negotiating Cash Rent Levels
"Land costs may be a target for savings in 2015," says Chris Barron, Ag View Solutions and Top Producer columnist. "To establish a fair cash rent, consider several factors. "
Barron says farmers should recognize both parties (the tenant and the land owner) have a unique perspective on what cash rent level is appropriate. "Unfortunately, neither party probably remembers which variables led to the current cash rent rate," he says.
Components factoring into a rate include yield potential, soil fertility, land location, commodity prices, state-specific university averages and competitive farm values. "Prepare for new rental-rate discussions by documenting this information," Barron suggests. "A lack of details leads to decisions based on personal perspectives instead of reality."
Read more: How to Negotiate Rent With Reality
Renegotiating cash rents down puts farmers in a delicate situation, with the potential to lose farmland as a result of the negotiations, says Gary Schnitkey, University of Illinois Extension farm management specialist. "For farmers with a high proportion of farmland cash rented at above average cash rent levels, the need to adjust cash rent will be evident, as continued renting farmland at those high cash rent levels will result in large projected income losses."
Yet, Schnitkey says, many farms do not have all of their farmland cash rented at high cash rent levels. "Often, a small proportion of farmland is rented at high levels," he says. "Farmers in this situation can continue to rent the high-cash-rent farmland without jeopardizing the financial position of the farm."
For farmers who have many acres tied up in high cash rents, Schnitkey says, the use of variable cash leases or share rental arrangements could be an alternative. Otherwise, if a cash rent cannot be negotiated lower, not farming high cash rent farmland may be a financially better alternative.
You're invited to be part of the heartbeat of our new national producer panel that speaks up and speaks out. Participating is as easy as answering two quick poll questions per month via text message from your mobile phone.
By partnering with
Commodity Update
, the leading provider of agricultural information to mobile phones, Farm Journal sends you the question via a text message on the first and third Wednesday of each month.