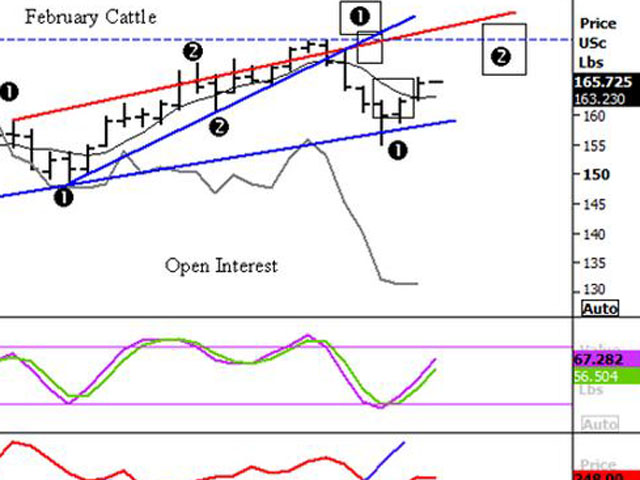 Pro Farmer Senior Market Analyst Rich Posson says February cattle futures have rallied out of a Level 1 business cycle low, which was anticipated time wise, but occurred at a lower price than expected, but allowed. This type of bottom occurs two to three times per year. This type of trend that reflects more demand than supply should be up into late March to sometime April.
In the February live cattle futures chart below, Posson uses technical indicators such as stochastic, moving averages, trendlines as well as his business-cycle analysis: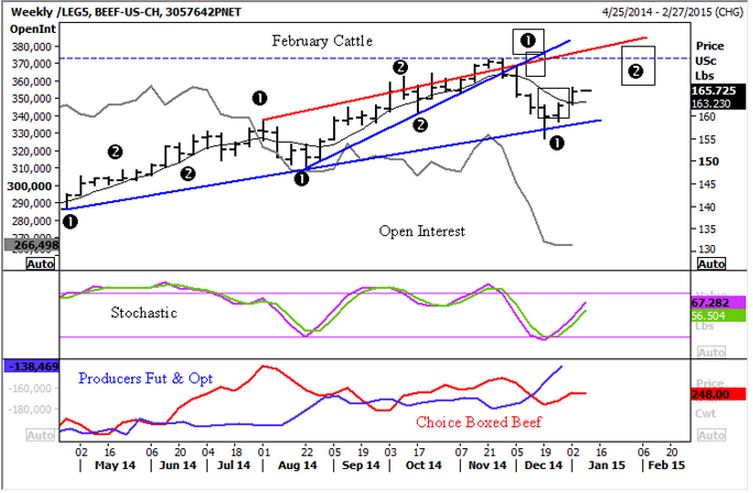 Once a week, Pro Farmer VIP Members have access to Pro Farmer's Tech Talk, compiled by Posson, who is a certified market technician. Click here to learn more about the service and click here to become a Pro Farmer Member.