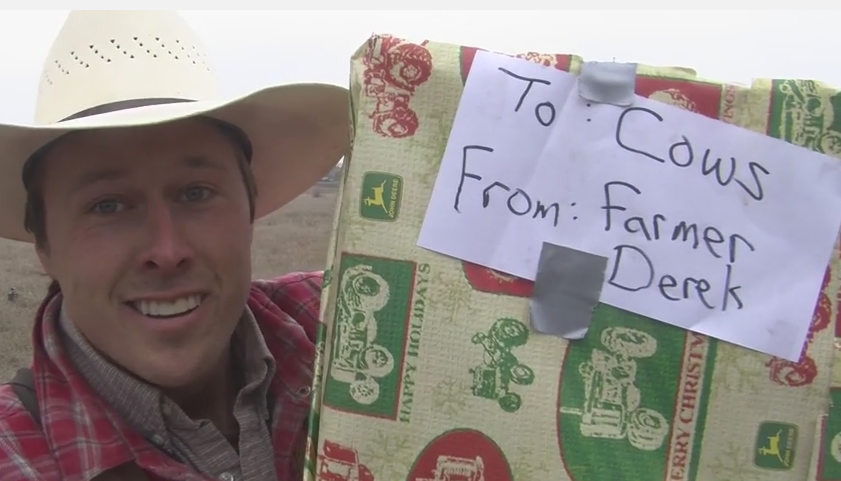 Calling in cattle for a little feeding and counting can be done in many ways, but Kansas cattle producer Derek Klingenberg has one of the more unique cattle calls. Armed with his trombone and a present for his calves Klingenberg proceeds to call them in with Christmas inspired tune, "Jingle All The Way."
When the calves finally arrive they're greeted with a bit of a surprise.
The video has more than 200,000 views and is sure to get you in the holiday spirit.
This isn't the first time Klingenberg has called in his cattle with his brass instrument, back in August he serenaded them to a riveting version of "Royals" by Lorde.