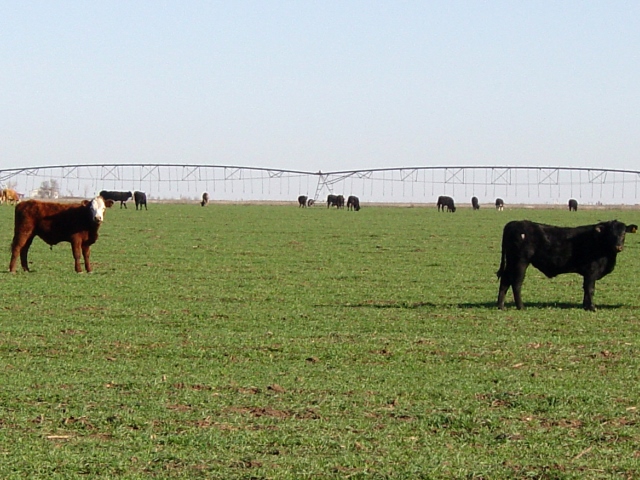 U.S. cattle producers are sitting back as prices jump all over the board, hoping some of the volatility eases. Meanwhile, American consumers are eating beef at a pace that could set records.

"As we've seen over the past two to three years, demand for beef is inelastic," says Craig VanDyke, Top Third Ag Marketing. "When you look at fourth-quarter demand moving into this year, despite dressed weights being record heavy, we're looking at potentially one of the largest year-over year increases per capita in consumption in domestic demand."
Meanwhile, cattle producers have seen extreme price moves since September.
"We've seen a big swing from $140 down to $120s, back up to $138. Where are we going to trade this week? Expectations are around $131," VanDyke says. "That volatility is tying up some of the liquidity in this market and that's why we're seeing these limit moves. We're seeing the liquidity pull back. Volume is starting to dry up a little bit. As far as [producers] wanting to stand in there and take the other side of that risk, everyone's moving to the sidelines. That's why you see such low volume move cattle prices so drastically, within milliseconds."
Going forward in the near term, challenges are expected to persist.
"We've seen wheat pasture demand dry up here," VanDyke says. "That's kind of slowed up here as we've moved forward. I would expect that to be drying up here in the near term. As far as boxed beef and product goes, we have seen a move lower this past week, and that continues into today. That's going to be something that needs to be closely monitored."
Meanwhile, Australian beef producers are having an impressive year, and the strong dollar has permitted them to send more beef to the U.S., VanDyke says. Yet USDA predicts higher beef exports in 2016, so opportunities might be around the corner for U.S. producers.