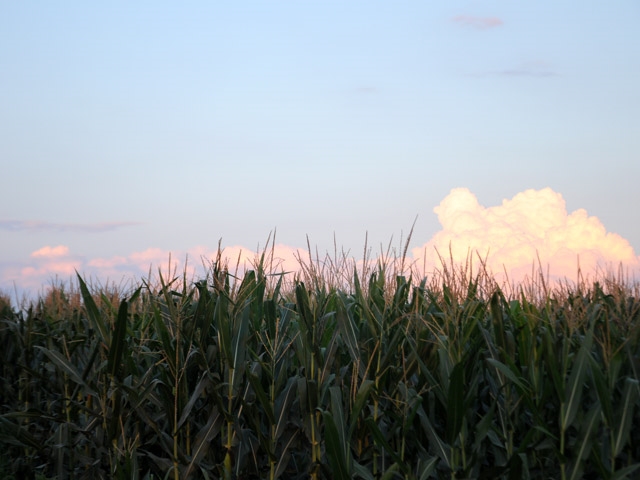 The Commodity Classic Convention and Expo draws thousands of corn, soy, wheat and sorghum growers to look at the newest technology and innovations. It gives producers to sharpen their business skills, which in turn improves their bottom line.
In addition to the trade show, the major grain commodity groups conduct their annual meetings, elect new leaders and set policy.
With a new president in the White House, there's no shortage of priorities farm groups want addressed.
The energy could be felt in San Antonio as farmers prepare for another growing season, and anticipation for trade deals and a new Farm Bill has the ag industry on high alert.
"I'm cautious and looking forward to the future hoping things will pick up for not only me, but all farmers," said Heath Cutrell, a farmer from Chesapeake, Va.
This cautious optimism is finding its way to the farm gate in 2017. Tommy Grisafi of Advance Trading says while the stock market is seeing all-time highs, agriculture is struggling, and the problem needs to be fixed.
There's a lot of work to do, and a lot of it starts in Washington D.C.
"The American farmer is nervous," said Grisafi. "We're going to have a better feeling on what the pulse is. Maybe it was very much rural America that put Trump in, but will rural America keep him in?"
That may depend on how ag is treated as key issues permeate beltway conversations.
"There's only 2 million active farmers in the United States," said Patrick Delaney, director of policy communications for the American Soybean Association. "We can't afford to be fighting with one another. There's only 34 lawmakers in Washington that represent 50 percent or larger rural populations."
There's talk of a $1 trillion infrastructure plan that would have some positive implications. Infrastructure is important to keeping the U.S. a global competitor in trade, but tough talk from the White House has farm groups on edge.
"I'm concerned with the Trump administration bringing NAFTA back up for renegotiation when what we need to be doing is getting everyone in agriculture to coalesce around a farm bill so we can get [it] passed before it expires," said Chandler Goule, CEO of National Association of Wheat Growers.
Unknown Ag Policies Ahead Under Trump Administration, Industry Leaders Prepare