Twice per decade, the USDA releases its Census of Agriculture, so the 2012 version, which was released May 2, was literally five years in the making. The report is full of stats and trends, and it generally serves as a good "State of the Union" for the agriculture industry.
So what insights did the 2012 Census of Agriculture reveal?
First, a look at principal operators. Eighty-six percent of them are male, 48% listed farming as their primary occupation, and 78% of them have spent at least the last decade farming. Two-thirds of secondary operators are women, the vast majority of whom (90%) indicating they are the spouse of the principal operator.
Women as principal operators declined about 6% since 2007. However, the farming profession can claim a slight increase in diversity, with the number of black, Hispanic, American Indian and Asian principal farm operators all on the rise.
The average age of farmers continues to rise. The latest increase went from 57.1 years in 2007 to 58.3 years in 2012. Here's a breakdown by age groups.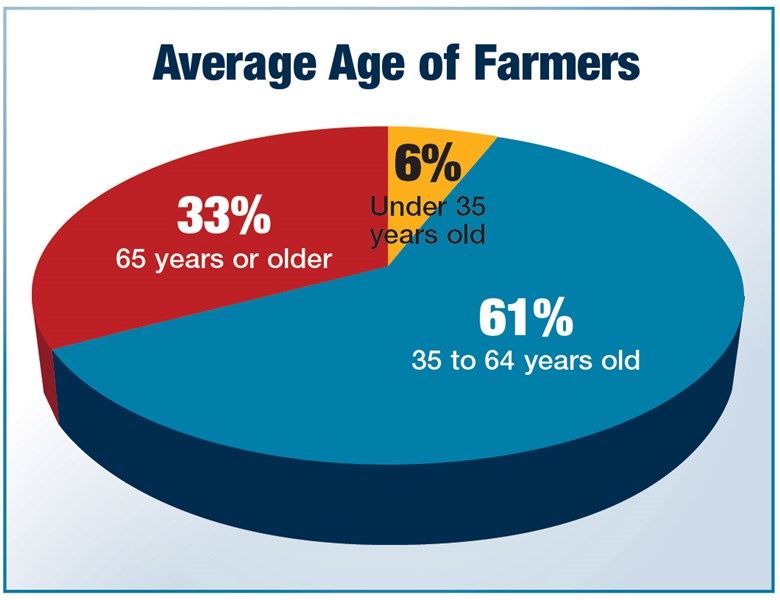 So what does the average farmer look like today, anyway? The USDA admits, "although average describes no single individual exactly, it is a useful way to look at some similarities and differences" between the 48% who reported farming as a primary occupation versus the 52% who reported farming as a secondary profession.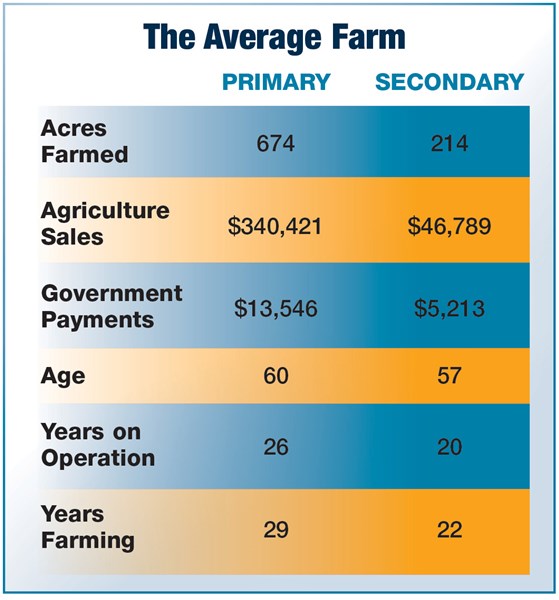 The total number of all operators declined slightly from the 2007 Census of Agriculture, down 3.1% to 3.18 million. Operators farm about 915 million acres in the U.S., down from about 922 million in 2007. However, these acre losses are not uniform across each state – in fact, some states saw an increase in farm acres over the past five years. This map highlights the biggest farm acre increases and decreases.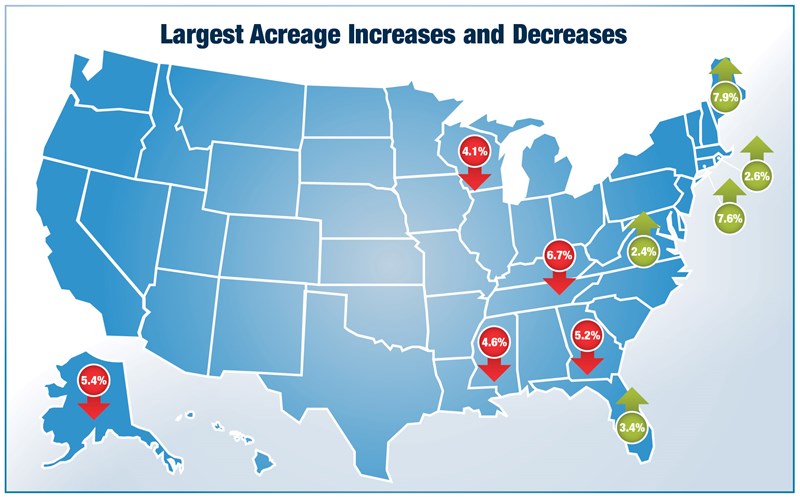 As the total number of farms and farm acres continues its gentle decline, those farms' output nevertheless keeps going up. The value of all agricultural sales jumped 32.8 percent higher from 2007, for a total of $394.6 billion in crop and livestock sales.
But as income saw double-digit gains, so did agricultural production expenses, which grew 36.4 percent since 2007. Farmers spent the following percentages* (total, not per unit) more on the following inputs: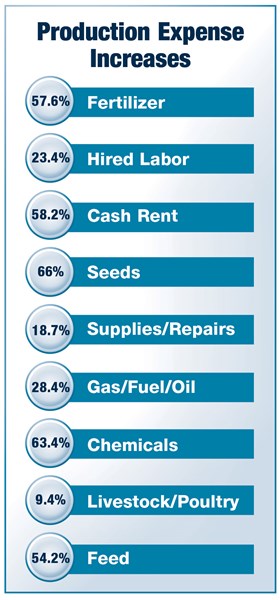 *change from 2007. Increases represent total amount spent, not a per-unit increase.
For more information about the 2012 USDA Census of Agriculture, visit http://www.agcensus.usda.gov/Publications/2012/.
Or, visit the AgWeb discussion boards to continue the conversation.