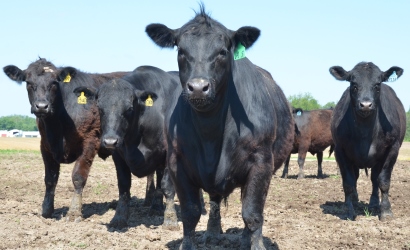 According to a letter sent out today addressed to American Angus Association members by the association's board of directors it was announced CEO Bryce Schumann is no longer with the organization.
Schumann had been with the association for 15 years at the headquarters in Saint Joseph, Mo., serving Angus breeders. While Schumann was at the Angus Association the breed saw extensive adoption of genomic technologies and the Certified Angus Beef brand had phenomenal growth. There was also a major expansion of communication and marketing within the breed.
The board of directors are in the initial stages of identifying candidates who could fill the chief executive officer opening . For the time being current Chief Financial Officer Richard Wilson will serve as interim CEO.