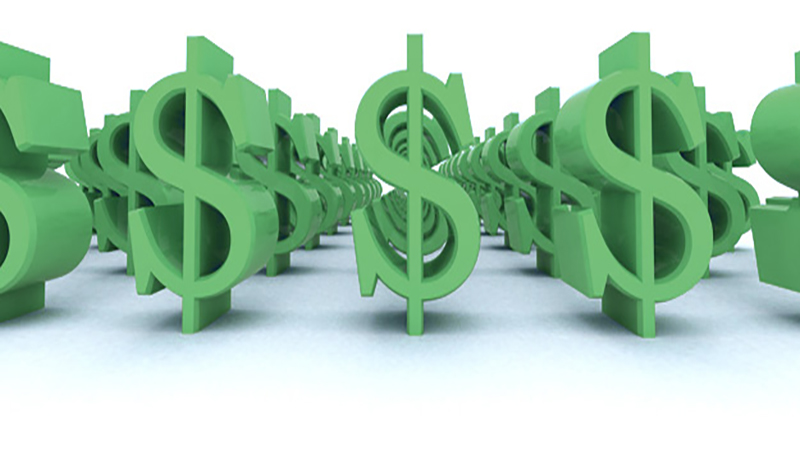 After experiencing the biggest weekly drop in two months, the U.S. dollar is on the rebound. The dollar ended on a low note Sept. 8, as it weakened against major rivals with the fear of the economic impact from Hurricane Irma and pullback in treasury yields weighed on the index.
The role reversed on Monday- as the dollar saw strength, something Brugler Marketing's Alan Brugler saw as imminent.
"We're watching the dollar pretty closely or the DX, which is only one of three or four ways of measuring the dollar index is at 92, said Brugler. "That is a major chart support point on the weekly and monthly chart."
Burgler says if the dollar continues to retreat in the near-term, he cautions it may not last long.
"We are at a technical support point here, and we expect that the some of the shorts that take some of the money off the table," he said.
A weaker U.S. dollar plays in the favor of agricultural goods, helping make U.S. products more appealing in price.
Creighton University's Ernie Goss authors the "Rural Mainstreet Index" each month. He says it's movement of the U.S. dollar is making him more optimistic about the ag economy heading into 2018, with a weaker dollar being part of the recipe to turn the economy around.
"We need to see a cheaper dollar," said Goss. "That makes our prices abroad much more competitive. That's what we saw beginning in 2009, a lot of that increase in the price of a bushel corn up to $7.50 a bushel; a lot of that was a cheap dollar boosted by the Federal Reserve cheapening the dollar."
Goss says the other piece of the puzzle is trade. Exports this year remain strong, with the U.S. Department of Agriculture (USDA) announcing a major sale of soybeans on Monday, Sept. 11. An unknown destination bought 352,000 tons of soybeans for the 2017-2018 marketing year.

Despite strong demand, uncertainty surrounds future exports due to the renegotiation of major trade deals.
"I'm real concerned about the saber rattling about trade, and we need to be expanding trade, not limiting trade," said Goss.
The economist thinks U.S. officials need to negotiate with caution, as both Mexico and Canada are vital to bolstering trade, and in turn, proving prices for farmers.
"Mexico and Canada are two of our most important trading partners for almost every state that we survey," he said.
Goss gives the U.S. ag economy a C-grade today, but thanks to a weakening U.S. dollar and strong exports, he thinks that grade will bump to a B by early 2018.