Often undetected by the naked eye, spider mites take advantage of crop stress and weakness for their own gain. These piercing, sucking pests look to severely damage your crop leaves while satisfying their own appetites.
 If you start to notice more stress in your plants, especially corn, check for spider mites with a magnifying glass. If left unchecked, they can kill leaves and reduce photosynthetic capabilities of plants.
Scout
Typically, spider mites hang out in the Central Plains, where it's nice and dry. Many farmers in that area can use irrigation to stave off the injuries longer, but no matter what it's important to scout and treat when you reach threshold.
"The key thing is to be aware of host areas," says Brian Battles, UPL territory sales manager. "Fields that had wheat, if you're near conservation reserve program areas and fields with tall grass in ditches are at higher risk for spider mites."
Factors that elevate risk of spider mite, according to Battles and University of Nebraska Extension:
Longer periods of dry, hot weather favor mite infestations.
Drought that causes stress in crops increases susceptibility.
Wheat, cover crops and other host fields nearby provide overwintering habitat.
Check the leaves for yellow to whiteish spots. If present, check the underside of leaves for webbing, eggs or the presence of mites. Female mites typically only reach 0.016 of one inch, so bring a magnifying glass or tool to help look for them.
Spider mites cause the most damage in corn when they infect the ear leaves and above and can cause up to 60% yield loss in soybeans, according to research from the University of Nebraska Extension. Also watch for reduced quality in silage corn from mite feeding.
Treatment
If possible, it's good to wait to treat crops until they are in the reproductive phases of growth, at a full rate of miticide. However, this year provided extra challenges as prolonged drought conditions pushed some farmers to treat once earlier in the season, and a second time later in the season.
If you have to do a second treatment, your application rates can be affected, if you choose to use the same chemical. Whether you use the same chemical, or try a different one, do research to make sure your treatment is worthwhile and effective.
"I'm not a big fan of split applications, most consultants aren't," Battles says. "Growers and consultants both prefer the single, full-rate application of 54 ounces [of COMITE II] rather than split applications. You can get four weeks of control of mites in all stages from that."
If you have early infestation, he suggests keeping track of populations in your fields. The longer you can keep damage below the ear leaf, the longer you can hold off on application to hopefully hit better timing.
---
What other pests are waiting in the wings?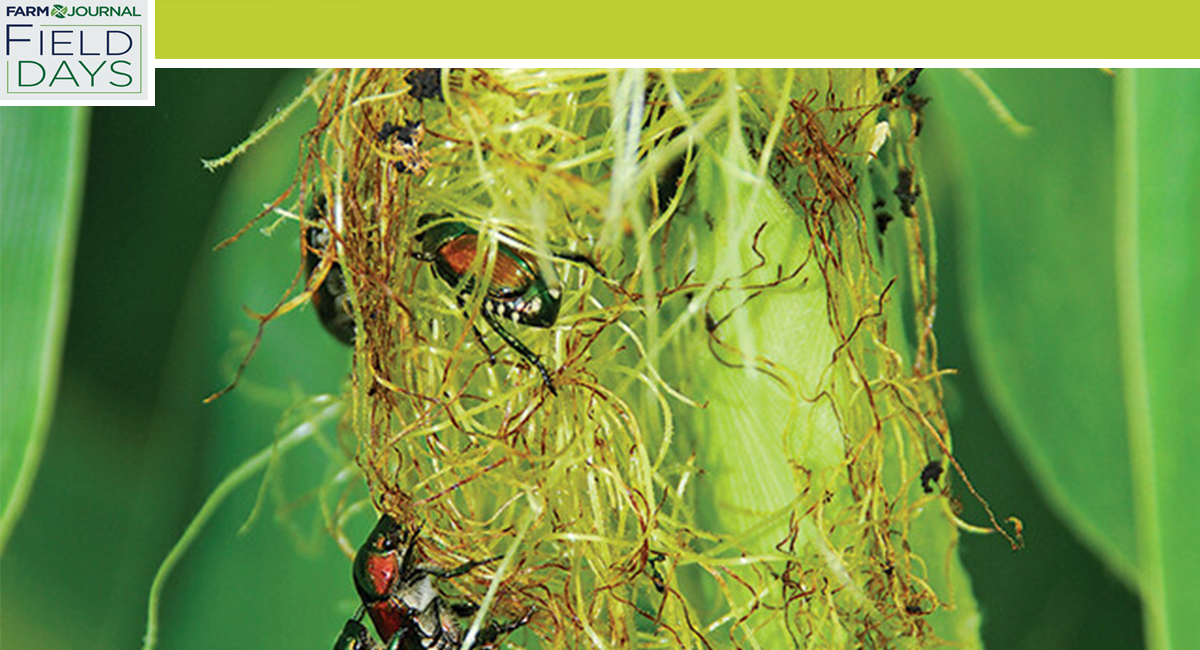 Kick up your feet and enjoy the traditional farm show experience from home with the inaguaral Farm Journal Field Days. With engaging speakers, an event expo and on demand learning opportunities you can have an unparalleled event experience from your home!

Engage with #FJFD at>>FarmJournalFieldDays.com