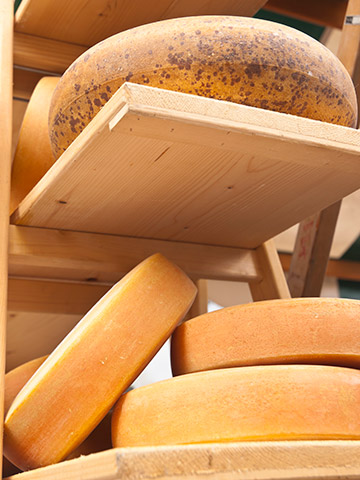 The World Trade Organization's ruling today that U.S. "Country of Origin Labeling" unfairly treats Canadian and Mexican beef imports could have implications for the dairy industry.
Identified in the items for possible retaliation are cheeses that are included in Tariff Line HS040690. "U.S. exports to Canada for that particular tariff line have averaged about 20 million lbs. per year over the last five years," says Alan Levitt, director of communications for the U.S. Dairy Export Federation.  "So it's around 3% of our total cheese exports."
Other types of cheese exports, such as grated cheese, fresh cheese and processed blue cheese would not be affected because they fall under different HS codes, he says.
The list of products subject to possible trade retaliation from Canada can be found  here. Mexico has not yet released its list  of possible products.
National Cattlemen's Beef Association President Bob McCan, Victoria, Texas, released this statement this morning:
"The announcement today by the WTO dispute panel on the U.S. Country of Origin Labeling rule brings us all one step closer to facing retaliatory tariffs from two of our largest trading partners. Our producers have already suffered discounts and faced the closure of a number of feedlots and packing plants due to the effects of this short-sighted regulation. COOL is a failed program that will soon cost not only the beef industry, but the entire U.S. economy, with no corresponding benefit to consumers or producers.
"NCBA has maintained that there is no regulatory fix to bring the COOL rule into compliance with our WTO obligations or that will satisfy our top trading partners. We look forward to working with Congress to find a permanent solution to this issue, avoiding retaliation against not only beef, but a host of U.S. products."