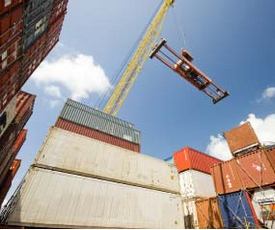 But one firm says a bearish shadow looms for U.S. export prospects in the not-too-distant future.
Cheese sales to overseas markets helped lead the substantial gains in U.S. dairy exports during the first half of 2014.
While most U.S. dairy export categories increased, "Cheese has been the primary winner throughout 2014 as substantial gains were held through the second quarter and continued shattering records," say Eric Meyer, Chris Hess and Curtis Bosma of HighGround Dairy. The Chicago-based firm specializes in dairy hedging, risk management and market analysis services. 
The top six export destinations for U.S. cheese this year:
[million pounds, vs. 2013, market share]
1. Mexico – 39,272 metric tons [87, +7%, 20% share] 
2. South Korea – 36,061 MT [79, +52%, 18% share]
3. Japan – 31,933 MT [70, +92%, 16% share]
4. Saudi Arabia – 11,073 MT [24, +100%, 6% share]
5. Australia – 9,880 MT [22, +66%, 5% share]
6. China – 7,023 MT [15, +60%, 4% share]
New and converted plants produced more whole milk powder earlier this year, the Highground Dairy team says. Most of that headed overseas, doubling year-over-year exports during the first six months of the year. "And as prices decline, nonfat dry milk/skim milk powder exports continue reporting solid year-over-year gains with established customers back in the market," HighGround Dairy notes.
But it's not all good news. "Butter exports have fallen below year-ago levels for the second straight month as the U.S. market has become extremely uncompetitive to the rest of the world," says the group. "There is little chance of beating lofty butter export totals from last year for the remainder of 2014."
Moreover, challenges are mounting in the cheese byproduct categories. Lactose has fallen below last year's export volumes for the past three months. Whey protein concentrate dropped for two straight months. Dry whey saw its first year-over-year decline in June after a four-month stretch of positive growth.
"In most categories, the U.S. has gone from being at a price advantage to the rest of the world to [being] on an island with some of the highest prices in the industry," the team notes. "This casts a bearish shadow for U.S. export prospects in the not-too-distant future."