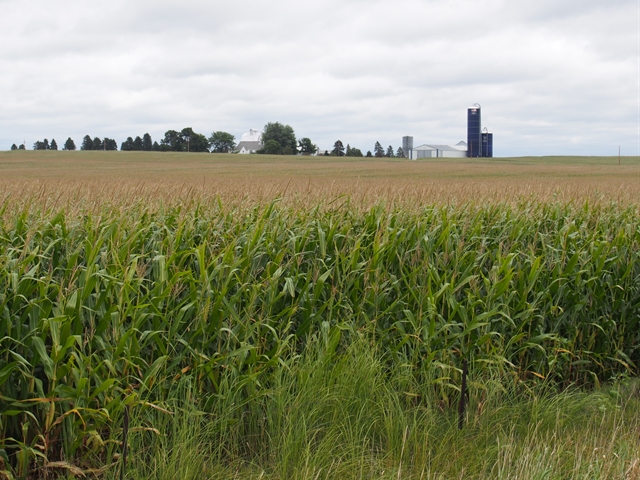 Despite farm income and credit conditions, could an increase in farmland value indicate that the farm economy is about to improve? A recent report from the Chicago Federal Reserve Bank shows an increase in farmland values in the seventh district. Despite the low prices for corn and soybeans in 2016, farmland values saw an increase in the district.
"For the second quarter of 2017, there was a year-over-year increase of 1 percent in District agricultural land values—which was the first such upward movement since mid-2014," said David B. Oppedahl, senior business economist with the Chicago Federal Reserve Bank in the report released by the bank on Thursday.
Overall the district showed an increase, however Indiana and Illinois saw declines in value. Iowa was the increased value front runner, however not all areas of the state improved in value.
"Moreover, the year-over-year changes in farmland values varied across different areas within states, particularly in Iowa," Oppedahl said.
In its report, the Chicago Federal Reserve suggests yield concerns and commodity prices contributed to the lack of value increase in Illinois and Iowa.
"Substantial concerns developed about this year's corn and soybean yields—specifically, that these yields would fall below their long-run trends," Oppedahl said. "Several factors contributed to this concern: late planting, replanting, and excess precipitation in much of the District this spring, followed by a drought expanding into the District from the west."
In contrast livestock markets have done well this year. According to the report, prices received by farmers in June for important district products were higher than the year prior. Milk prices were up 17%, eggs 17%, steers and heifers increased 5%, and hog values increased 3%.
"Given that Iowa and Wisconsin have larger shares of livestock production than the other District states, higher livestock revenues may have helped buoy agricultural land values in those two states," Oppedahl said.
According to the survey, farmland values in the seventh district are expected to stay at current levels or decline in the current quarter. However, 76% of bankers included in the survey expect agricultural land values to remain stable and that's good news for the farm economy.