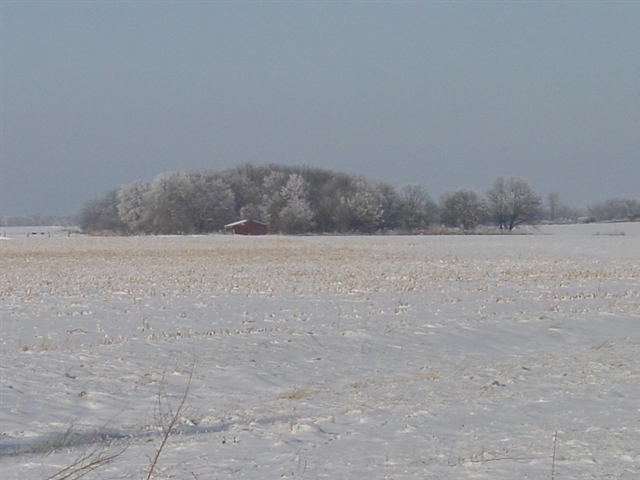 A final surge of Canadian cold air will continue to settle across the South, East, and Midwest before being overrun by milder, Pacific air, according to USDA's agricultural weather highlights. By week's end, significantly warmer-than-normal weather will cover the nation's mid-section, as well as the western U.S. Mild weather will spread into the East during the weekend.
Elsewhere, precipitation will end by mid-week in the Southwest but linger across the lower Southeast. Parts of the southern Mid-Atlantic region can expect a significant winter storm, with snow, sleet, and freezing rain possible starting later today and continuing into Wednesday.
Watch AgDay's weather forecast for Jan. 13:
During the second half of the week, the focus for precipitation will shift to the Northwest. The remainder of the country, including much of the Plains, Midwest, and central and southern California, can expect dry weather during the next 5 days.
The NWS 6- to 10-day outlook for January 18-22 calls for the likelihood of above-normal temperatures and precipitation across the majority of the U.S. The greatest chance for warm weather will be across the upper Midwest, while expectations for drier-than-normal weather should be limited to parts of Florida, southern California, and the Desert Southwest.
Regional Weather Outlooks
In the West, rain and snow showers are confined to the Four Corners States. Elsewhere, mild, dry weather prevails, although fog and air-stagnation issues are plaguing some valley locations.
On the Plains, frigid conditions persist across eastern sections of Nebraska and the Dakotas, where this morning's low temperatures ranged from -20 to 0°F. Cool, dry weather covers the remainder of the Plains, although temperatures are starting to rebound across Montana.
In the Corn Belt, very cold weather across the upper Midwest—with lows generally ranging from -20 to 0°F—is maintaining stress on livestock. Chilly conditions also cover the remainder of the region. Snow covers all but the southern tier of the Corn Belt, with current snow depths standing at 6 inches in Fort Wayne, Indiana, and Grand Rapids, Michigan, and 4 inches in Sioux Falls, South Dakota, and Minneapolis-St. Paul, Minnesota.
In the South, rain showers linger in a few areas, including the western Gulf Coast region and the southern Mid-Atlantic States. Warmth lingers across Florida's peninsula, but cool conditions prevail elsewhere.
Check your forecast: View your weather conditions down to the field-level with AgWeb's Pinpoint Weather
Read and watch more Top Producer Power Hour news and videos.