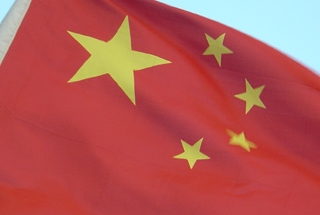 China's corn imports fell from an 11-month high as the country's stockpiles are seen slowing demand for overseas supplies.
China's inbound shipments declined to 579,534 metric tons last month, compared with 607,323 tons in December and 650,985 in January 2014, according to data from the General Administration of Customs on Friday. Ukraine was the largest supplier last month at 470,047 tons, up 19 percent from December, according to customs.
Government buying since 2013 has supported domestic prices and enlarged state-owned inventories, damping demand for overseas supplies, according to the U.S. Department of Agriculture. The USDA cut its import estimates for China because of the rising stockpiles, which it pegs at 100 million tons.
"It could take years for China to dispose of such large surpluses," the department said in a report this month.
The department cut its 2014-2015 import forecast to 2.5 million tons from an earlier 6 million tons, according to its latest long-term projections released this month. Shipments will rise to 2.9 million tons in 2015-2016, lower than an earlier expectation of 7 million. The department slashed its 2023-2024 forecast to 6.5 million tons from last year's 22 million tons.
Futures for March delivery on the Chicago Board of Trade fell 0.1 percent to $3.8825 a bushel at 4:56 p.m. in Shanghai. On the Dalian Commodity Exchange, the grain rose 0.7 percent to close at 2,536 yuan a ton, or about $10.24 a bushel.