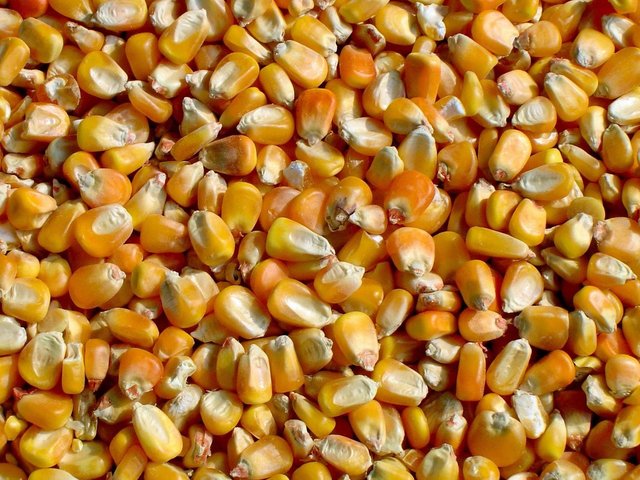 Anyone seeking signs of shrinking Chinese ambitions in world agriculture markets need look no further than the inaugural speech of Jingtao Chi, tapped to run the global trading unit of the nation's biggest food company.
While Chi, 53, vowed to serve clients both in China and globally during a live video beamed to Cofco International Ltd. offices from Kiev to Connecticut and Sao Paulo, he did so through an English interpreter.
The language barrier contrasts with predecessor Matt Jansen, an American who was snapped up by Cofco after zooming up the ranks of rival Archer-Daniels-Midland Co. Jansen left last week after less than two years in the job.
The shift to Mandarin also hints at a greater focus on domestic Chinese business. Growth plans, which included aggressive acquisitions and a stock-market listing of a separate international trading house, are on hold for now, according to people familiar with company strategy.
Major new priorities include serving the procurement needs of its Beijing-based parent Cofco Corp., one of the the world's largest buyers of food commodities such as soybeans, the people said, asking not to be identified as the comments involve internal company matters. With food prices down from 2007-08 and 2010-11 spikes, there's less pressure to expand abroad.
Chi, who's promised to take intensive language lessons and likes to go by the name Johnny, told staff in his speech from Geneva on Friday that Cofco International plans to serve "customers in both the global and China market," according to a statement released Monday. But in a shift in emphasis, he also highlighted a focus on domestic Chinese supply.
"Our goal is to create a vertically integrated global agri-commodities supply chain, driven by Cofco's dominant position in China as the biggest trader in the largest agri-import market in the world," Chi said.
It's a change in tone from the global ambitions under the leadership of former Chairman Frank Ning, now at Sinochem Group, and Jansen, his star hire as chief executive officer. The American was appointed with a mandate to create an international trading giant with the global heft and reach to take on the biggest foodstuffs traders, ADM, Bunge Ltd., Cargill Ltd. and Louis Dreyfus Co., known collectively as the ABCDs.
To do that, he needed an army of experienced traders and executives who spoke in English, the international language of commodity business and trade, as well as those able to talk in Mandarin with the top brass at Cofco Corp.
Jansen inherited a $4 billion buying spree that saw Cofco take control of Hong Kong-based Noble Group Ltd.'s agritrading business, as well as Dutch trader Nidera BV. Those deals have run into trouble, including a series of costly scandals uncovered by Cofco at Nidera and tough market conditions for Noble.
Dream Dies
Jansen submitted his resignation last week to Cofco International Chairman Patrick Yu, due in part to tensions with Beijing over the growth plans, the people said. Jansen's top trader, chief operating officer and second in charge, Kevin Brassington, has also gone.
Ning, "who put this deal together, is no longer at Cofco and his dream was to have the company go head-to-head with the ABCDs," said Swithun Still, director at Solaris Commodities in Morges, Switzerland. "Now with Matt Jansen and Kevin Brassington gone, my feeling is that their focus will be more on procurement than on being a global trade house."
There may be knock-on effects. The plan to list a trading unit, now stalled, was key for some of the financial institutions that backed Cofco's acquisition of the agricultural assets of Noble and Nidera. The funders include Temasek, investment arm of Singapore's government, Standard Chartered Plc's private-equity unit and the World Bank's International Finance Corp.
Come Together
Cofco will concentrate on closing the purchase of the 49 percent of Nidera it doesn't already own and fully integrating the Rotterdam-based business into its Cofco Agri unit in Geneva. The staggered acquisition has been beset with problems including a $200 million loss from a rogue trader and the discovery of a $150 million financial hole in Brazilian operations. Thorough due diligence on the purchase is continuing, one of the people said.
The tension that led to Jansen's departure had been building for months and reached boiling point at a board meeting in December, the person said.
One problem was integrating operations. Beijing kept its global and local trading businesses largely separate, while insisting overseas traders worked hand-in-hand with counterparts in the China trading unit. Matters were complicated by differences in ownership, with Cofco Corp. fully owning domestic units but just 60 percent of overseas operations, with interests including Temasek and the IFC holding the balance.
Chi told staff that the integration of Cofco's domestic assets, its internal trading unit and Nidera will accelerate, according to the company statement.
The new CEO has been at Cofco for 14 years, firstly heading human resources, and then running commercial operations. He holds an engineering degree, and has worked for China Minmetals Corp., another state-owned commodities trader. Joining Chi in Geneva as one of his top lieutenants is Lifeng Gu, previously based in China, one of the people said.
Keeping traders on board will be a top priority, people familiar said. Cofco has suffered high-profile departures in the past year including Victor Osle, former head of wheat trading, and Matt Halsall, who headed corn. Both left to join Freepoint Commodities LLC last year.