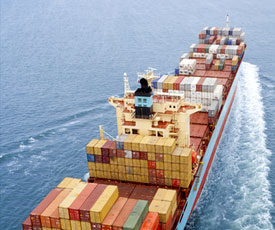 All dairy tariffs, which can be as high as 20%, will be removed within four to 11 years.
China will reduce import tariffs across a range of Australian agriculture products, including beef and dairy, as part of a free trade agreement that may boost shipments to the world's second-largest economy.
All dairy tariffs, which can be as high as 20 percent, will be removed within four to 11 years, the Australian government said today. Duties of 12 percent to 25 percent on beef will be removed over nine years and tariffs of 10 percent on live animal exports will be eliminated within four years, it said. Beef is Australia's most valuable agricultural export and the country is the world's third-biggest shipper.
Australia is seeking to reduce its reliance on resource exports and rebalance growth to other areas. The country is the most China-dependent developed economy, with exports to the nation representing 5.3 percent of gross domestic product, Commonwealth Bank of Australia says. The FTA gives Australia an advantage over agricultural competitors such as the U.S. and Canada and counters benefits New Zealand has through its own deal with China signed in 2008, the government said.
"It's really over the last three or four years that China has become a significant net importer of food," Paul Deane, an analyst at Australia & New Zealand Banking Group Ltd., said by phone from Melbourne today. "To have a free trade agreement on the agriculture side, there's no question, it is a big deal."
Game Changer
China is the world's largest dairy importer, accounting for about 30 percent of global purchases, according to Fonterra Cooperative Group Ltd. The FTA will be "a game changer" for Australian dairy, the company's Managing Director Australia Judith Swales said in an e-mailed statement today.
Australia is the world's fourth-biggest shipper of butter and cheese, U.S. Department of Agriculture data show. The country's farm exports totaled A$41.1 billion ($36 billion) in the year ended June 30, government data show.
Once fully implemented, the deal has the potential to boost the gross value of Australia's beef production by A$270 million annually by 2024, according to Meat & Livestock Australia. Out to 2030, the total benefits for beef will approach A$3.3 billion, the industry group said in a statement.
Tariffs will also be removed from wine, horticulture products, barley, seafood, a range of processed foods and hides, skins and leather, according to the Australian government.