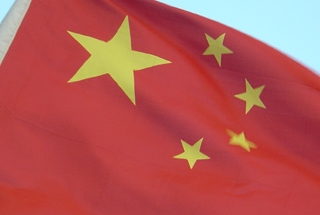 China's trade surplus climbed to a record in November after an unexpected decline in imports on lower crude oil and other commodity prices.
Overseas shipments rose 4.7 percent from a year earlier, missing the 8 percent median estimate in a Bloomberg News survey. Imports fell 6.7 percent, compared with projections of a 3.8 percent increase, leaving a trade surplus of $54.47 billion, the customs administration said today.

The slide in oil prices to five-year lows offers China a double benefit as its leadership confronts the weakest expansion in a generation. The decline could boost economic growth and help keep inflation slow enough to give scope for further easing after last month's interest-rate cut.
"High trade surplus will be here to stay for several months on falling oil prices," said Lu Ting, Bank of America Corp.'s head of Greater China economics in Hong Kong.
China's ruling Politburo last week said it will maintain a prudent monetary stance and keep growth within a reasonable range in 2015. The People's Bank of China last month lowered lending and saving rates for the first time in two years and increased the ceiling for deposit rates.
Oil in the U.S. and London was down at least 1.1 percent, with West Texas Intermediate crude headed for its lowest close since July 2009. China's CSI 300 Index advanced a 12th day, the longest streak ever.
Export Pressure
China's General Administration of Customs expects exports growth to face "certain" pressure at end-2014 to early 2015, according to a statement on the website today.
U.S. data last week highlighted a pickup in the world's biggest economy, as a Labor Department report showed employers added 321,000 jobs to payrolls in November, the most since January 2012. Euro-area investment fell for a second quarter, holding back growth and underlining weakness in the economy that prompted the European Central Bank to cut its forecasts. Japan's recession was deeper than initially estimated as company investment unexpectedly shrank, data today showed.
"The U.S. economy is stable but Europe and Japan are pretty weak, so the global economy is unlikely to support China's growth," said Larry Hu, head of China economics at Macquarie Securities Ltd. in Hong Kong.
--With assistance from Josh Zhang in Beijing.
To contact Bloomberg News staff for this story: Xiaoqing Pi in Beijing at xpi1@bloomberg.net To contact the editors responsible for this story: Malcolm Scott at mscott23@bloomberg.net Rina Chandran