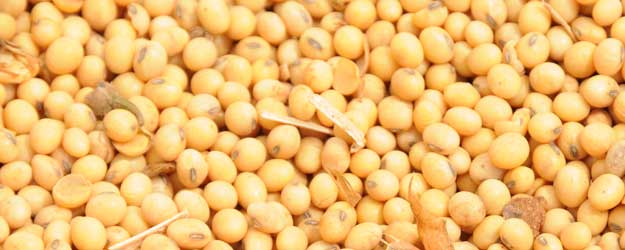 Global demand for imported soybeans may be bigger than previously projected as leading world buyer China accelerates purchases, Oil World said.
China may buy 70.7 million metric tons of soybeans in the 2013-14 season through September, above April's 70.5 million-ton estimate and about 18 percent more than the prior year, the researcher said in an e-mailed report. Shipments to China were 6.5 million tons in April, according to customs data, and buying this month may be as much as a record 7.4 million tons, it said.
"World import demand is much higher than expected," Hamburg-based Oil World said. "Despite numerous reports about Chinese cancellations during the past couple of weeks, actual shipments of soybeans to China were still unusually large from South America."
Soybean futures on the Chicago Board of Trade, the global benchmark, rose 14 percent this year as U.S. stockpiles tightened amid increasing demand from China. Inventories in the U.S., the leading world grower of the oilseed, may drop to a 10- year low of 130 million bushels by the end of the 2013-14 season, the U.S. Department of Agriculture said May 9.
Global imports of soybeans rose to 12.9 million tons in April from 11.2 million tons a year earlier, Oil World said. Brazil's shipments to China climbed to 5.9 million tons from 5.6 million in April 2013. Paraguay, which sent no soybeans to China last month, probably will step up exports later this year after a recent visit by a Chinese delegation, according to the report.
Russia, Egypt
Soybean shipments to the European Union may be bigger than expected, and countries including Russia, Egypt, Indonesia and South Korea also boosted purchases recently, Oil World said. EU imports from the top-five shipping countries gained by about a third to 2.16 million tons in April, it said. U.S. soybean imports in 2013-14 may total 2.3 million tons, compared with 1 million last season, according to the report.
Oil World raised crop forecasts for some South American countries, including leading global exporter Brazil. Farmers in the nation may gather 87 million tons, while crops will total 55 million tons in Argentina and 3.1 million tons in Uruguay, it said. The combined total is up 1.9 million tons from two weeks ago, and overall South American output may climb to a record 156.3 million tons, according to the report.