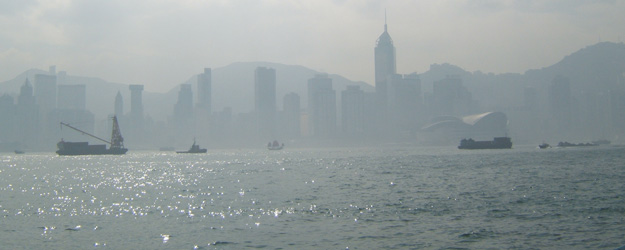 Soybean shipments to China are increasing again amid demand for poultry and aquaculture feed after purchases from the biggest buyer dropped earlier this year because of bird flu, a Bloomberg News survey shows.
Imports in the 12 months through Sept. 30 may reach 66 million metric tons, compared with 60 million tons a year earlier, according to the median of the survey of seven China- based researchers and crushers. The U.S. Department of Agriculture projected Chinese imports of 69 million tons, it said last week.
Demand dropped in the first quarter following outbreaks of H7N9 avian influenza and as economic growth slowed, causing losses in the animal husbandry and soybean crushing industries. That raised concerns that some traders may cancel orders, with the U.S. Soybean Export Council last month estimating possible defaults on as much as 2 million tons of cargoes.
"The market hit the bottom and has got its footing now for a recovery," said Liu Xianwu, the general manager of China Cereals & Oils Business Net, a Beijing-based researcher. "The situation has improved and people who said they were going to default on orders seem to be changing their minds."
Soybeans for July delivery in Chicago rose 0.5 percent to $14.7225 a bushel at 3:51 p.m. Beijing time. Futures gained 14 percent this year, partly driven by advance purchases from China.
Soybean meal on the Dalian Commodity Exchange fell 0.2 percent to close at 3,629 yuan a ton. The protein ingredient has climbed 7.8 percent this year.
Fish Farms
Shipments in the second quarter may total 19 million tons, up 27 percent from the three months through March, according to data from Beijing-based advisory company UniRich Investment Management Ltd.
Seasonal restocking of inventories by fish farms and other aquaculture producers is the biggest driver of demand now, said Tommy Xiao, an analyst at Shanghai JC Intelligence Co. Rising egg prices contributed to purchases from poultry farms, he said.
The most-active egg futures on the Dalian exchange jumped 8.7 percent in the last month, and closed 0.8 percent higher at 5,189 yuan a ton today.
A total of 1.2 million tons of soybeans were crushed in China in the week through May 9, 1.1 percent more than a week earlier, according to a report by UniRich today. The volume may climb to 1.5 million tons this week, it said.
Poultry Feed
Poultry consume about 40 percent of China's animal feed, which is mainly made from corn, soybeans and other protein meal, according to Gao Yanbin, a manager at Shanghai Shenkai Investment Co. Hogs and fish each account for about 30 percent, Gao said.
Wilmar International Ltd.'s oilseeds and grains unit had a pretax loss of $57.4 million in the first quarter because of excessive imports by China and lower demand for soybean meal following the bird flu and slowing economy, it said in a statement on May 8.
Gross domestic product increased 7.4 percent in the first quarter from a year earlier, the least since 2012, and will expand 7.3 percent this year, the slowest pace since 1990, based on the median estimate in a Bloomberg News survey last month.
While concerns about economic weakness persist, China's health agencies haven't reported new cases of H7N9 infection since April 21, according to the official Xinhua News Agency. The virus, first reported in China in March 2013, led to more than 200 human infections, according to Xinhua.
"This boils down to improved demand for soybeans," said Xiao of Shanghai JC. "It's safe to say the worst is over."
In April, about 40 percent of China's soybean crushing capacity was in use, compared with 30 percent in February and March, according to Gao of Shenkai.
China produced 55 million tons of pork last year, 45 million tons of aquaculture products and 18 million tons of poultry meat, according to National Bureau of Statistics.