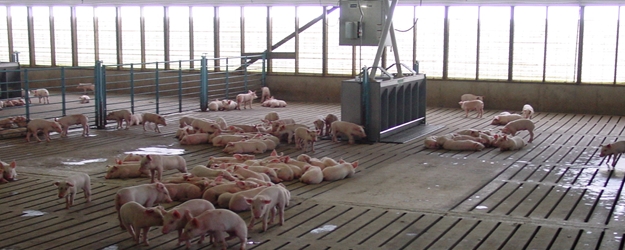 April 4 (Bloomberg) -- China, the world's largest pork consumer, has put "temporary restrictions" on imports of U.S. pigs to prevent a swine disease from spreading to its herds, according to the Livestock Exporters Association of the USA.
China isn't issuing more import permits for U.S. pigs until the countries agree on testing protocol for porcine epidemic diarrhea virus, said Tony Clayton, president of the group. China can resume importing "fairly quickly" as long as "the U.S. agrees to some kind of testing protocol," Clayton said.
The Ministry of Agriculture in Beijing didn't immediately reply to questions sent from Bloomberg News by fax seeking comment on the matter.
China's hog-farming industry, already contending with losses and price declines amid oversupply in the domestic market, would be damaged by any outbreak of the PED virus, said Ma Chuang, a partner at animal-husbandry researcher Beijing Boyar Communication Co.
Ma said a temporary ban was common precautionary measure and was unlikely to have a lasting affect on the pork trade. China imported about 17,000 live pigs in 2013, according to data tracked by Ma. The country had its own PED virus outbreak in 2011, he said.
Hog futures in Chicago rallied 49 percent in the three months through March, the best quarterly gain since 1999. The contract for June settlement fell 0.9 percent to $1.225 a pound at 11:52 a.m. Beijing time.
Clayton is also president of Clayton Agri-Marketing Inc., a livestock-export company that ships about 4,000 pigs to China a year, he said.
PED virus has been found in at least 27 U.S. states since April, with more than 5,000 confirmed cases, according to the National Animal Health Laboratory Network.
To contact Bloomberg News staff for this story: Elizabeth Campbell in Chicago at ecampbell14@bloomberg.net; Feiwen Rong in Beijing at frong2@bloomberg.net To contact the editors responsible for this story: Brett Miller at bmiller30@bloomberg.net Sungwoo Park