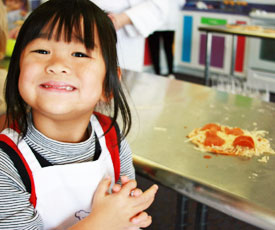 "Every end-user I've spoken with has expressed strong interest in reliable U.S. suppliers," says a U.S. dairy export official.
China's growing taste for cheese is "a huge opportunity" for the U.S., says Ross Christieson, senior vice president of market research and analysis with the U.S. Dairy Export Council. 
"This is a country that is just discovering how to enjoy cheese—learning tastes, textures and applications," says Christieson. "What it has learned, it likes."
The Asian giant is on pace to become the world's seventh-largest cheese importer, moving up eight slots since 2008. With cheese imports up 51% through September, volume is on track to exceed 150 million pounds. The U.S. is China's No. 3 cheese supplier after New Zealand and Australia, with close to a 20% share of imports.
China's escalation of cheese imports and consumption in recent years is "a streak that, with some help from knowledgeable, committed U.S. suppliers, could make the nation not only the largest U.S. cheese buyer but also the world's largest cheese importer over the next decade," Christieson notes.
From 2008-2013, Chinese cheese imports grew an average of 28% per year by volume. The country went from being the world's 16th largest cheese importer to the eighth largest.
The appeal of pizza and burgers
Driving China's cheese imports is a rapidly growing foodservice sector. "Almost all the cheese eaten in China is eaten as an ingredient in a Western dish, like pizza, burgers and baked goods," says Christieson. "Cheddar for processing, mozzarella for shredding and grated cheeses for a variety of industrial uses make up nearly half of China's import volume. Another 17% is processed cheese for foodservice use. "
Broad opportunities exist in cheese in China if U.S. suppliers focus on developing them.  Chinese food manufacturers and distributors are gearing up for increased cheese usage and looking for partnerships that go beyond the traditional buyer-seller relationship. They're looking for consistent, ongoing support and innovation, and suppliers who can meet their unique needs, such as smaller retail packaging.
"Every end-user I've spoken with has expressed strong interest in reliable U.S. suppliers," Christieson says. "They are serious. They know they will not get all the cheese they need from Oceania in the future."
With China, the U.S. has a chance to shape the market. "In other major cheese-buying countries like Japan and South Korea, the U.S. was the second or third supplier to enter the market," he adds. "We had to claw back share from established suppliers who dictated desirable cheese traits by virtue of their early engagement. In China, the U.S. is in on the ground floor."
Read Christieson's full comments here.