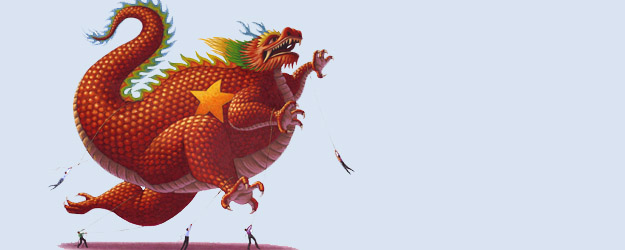 China will produce 210 million tons of corn this year on slightly lower acreage but a 2% increase in average yield, according to a recent USDA GAIN report.
While production is strong, demand for corn in China is expected to weaken to 214 million tons, down 8 million tons from USDA's previous estimate. Demand for industrial use of corn and feed has weakened. Outbreaks of avian flu and other animal diseases affected China's poultry and swine industries in the first half of this year and hurt demand for pork products. But demand for U.S. corn remains strong.
"There is a lot of demand for imported corn from the United States due to the price differential, especially now that U.S. prices have fallen," says Fred Gale, USDA Economic Research Service senior economist specializing in China.
China's estimated imports of corn for the 2013-14 crop year are unchanged at 7 million tons. Chinese corn is priced over $10 per bushel (U.S.) in southern China, and U.S. corn including shipping, tariff and taxes is under $8 per bushel, so it makes economic sense for China to import corn, says Gale.
To capitalize on low U.S. corn prices, some feed mills in China have reportedly already contracted for shipments to arrive in the first half of 2014 based on quotas that will not be allocated until sometime next year.
China is unlikely to increase its annual tariff rate quotas (TRQs) above the current 7.2 million tons due to strong domestic production and large stocks of corn, according to USDA.
"There is no prospect for a huge increase in demand from China as long as the TRQ is in place," says Gale. "It's conceivable that China could expand the quota or allow over-quota imports at a discount, as it has done with cotton, but that's not likely this year."
China's 2013-14 ending stocks are estimated at about 30% of use at 65.4 million tons, 8.5 million tons higher than the previous estimate. More than half of the stocks are held by state reserves. In the 2012-13 crop year alone, the government bought 30 million tons of corn for temporary reserve under a government program to protect farmer income through supporting corn prices. China is expected to continue its purchase program for corn as a way to support farm income in the current marketing year.

Typically, state reserves are offered for sale when prices rise, usually late in the marketing year. However, this year prices have remained flat due to softening demand for feed and industrial use.
Short-term, China won't become the large demand base for corn that some people hope. Longer term, however, the country will import more corn because its livestock sector is growing and its production systems are shifting away from home-grown fodders toward rations that use more corn, Gale adds.
---