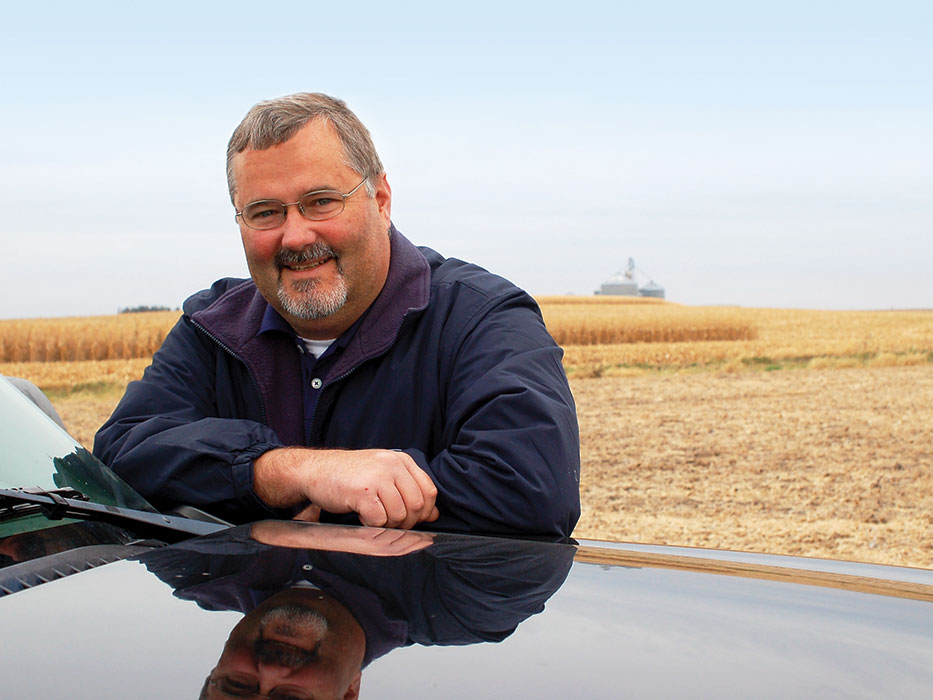 Trends change. Some take longer than others, but they do eventually change. In the Feb. 8 World Agricultural Supply and Demand Estimates  (WASDE) report, USDA changed a trend. The department has underestimated global soybean demand in recent years, causing analysts to progressively increase estimated U.S. exports in the winter. That trend not only ended but reversed in February.
USDA slashed 65 million bushels from the soybean export estimate in January and followed with a 60-million-bushel gouging in February. While foreign demand was sliding, USDA added just 10 million bushels to domestic use, increasing crush by that amount in the January WASDE report. The end result was a bulging 530-million-bushel soybean carryover in the February report.
Global soybean demand continues to expand, but the pace of growth is slower. For example, global demand is estimated up 15.79 million metric tons (MMT) for 2017 versus a year earlier (5%). Demand in the current marketing year is up an estimated 13.06 MMT from year-ago (4%).
Global soybean ending stocks are also on the rise; 2017's carryover was up 18.22 MMT from the previous year (23.4%) and this year's ending stocks are estimated up 2 MMT from the past year (2.1%). The global stocks-to-use ratio in 2015/16 was 24.8%; 29.1% in 2016/17; and 2017/18 is estimated at 28.6%.
The balance sheet for soybeans is only part of the story. Global soybean meal production the past two years has climbed 19.51 MMT (9%) and global meal consumption increased 19.69 MMT (9.2%). The stocks-to-use ratio for global meal in 2015/16 was 6%; 5.6% in 2016/17; and 2017/18 is estimated at 4.8%.
Soybean oil trends are similar to soybean meal. Global soybean oil production has increased 8.4% in two years while consumption has jumped 7.2%. Global stocks-to-use for oil in 2015/16 was 6.8%; 6.1% in 2016/17; and 2017/18 is estimated at 5.5%.
If it's felt like soybean prices have "outperformed" other commodities in the past couple of years, I'd agree. It's because of the consistent year-to-year growth in demand for soybeans, meal and oil. That demand has kept the soybean market competing for acres in the U.S. and South America, as markets know a production shortfall will be met with relentless demand.
This year is proving the market sees just one global supply rather than U.S., Brazilian and Argentine supplies. Following another record crop in the U.S., lost bushels in Argentina have been at least partially offset by gains in Brazil, but the global stocks-to-use for soybeans, meal and oil are all estimated below year-ago levels.
With global meal and oil supplies relatively tight, it's becoming more evident the soybean market doesn't have an overproduction "problem," but it might have a crush capacity issue. If the world could crush more soybeans it would.
All episodes of "AgriTalk" are available on demand via the Farm Journal On Air mobile app. The app can be downloaded for free on both Apple and Android devices. Learn more at www.FJOnAir.com