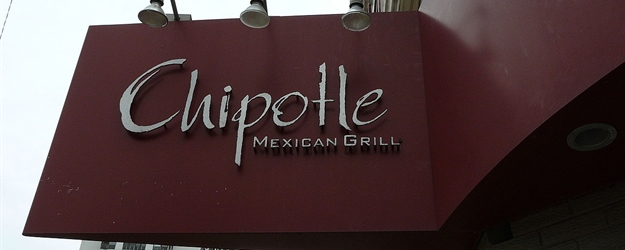 Chipotle Mexican Grill recently announced its decision to import some of its grass-fed beef from Australia. This decision caused great concern amongst domestic beef producers.
In response to concerns, AgriTalk's Mike Adams visited with Chris Arnold, communications director for Chipotle, on the July 1 broadcast of AgriTalk.
Arnold says Chipotle's goal is to source "responsibly raised beef," which is a trademarked term that defines their preferred protocol for all of the meats they use. "For us, that definition is meat coming from animals raised in a humane way, as sanctioned by one of the animal welfare organizations we work with," he says. This includes a number of certifications, and cannot include animals raised with hormones or antibiotics.
"It's not a general statement about responsible versus irresponsible, it's a trademark term that defines a particular protocol," he says.
Adams responded with the question: So you're not saying that those who raise beef a different way than you are looking for that they are being irresponsible in their production methods?
"Correct," Arnold says. "We trademarked a term to define our protocol. We operate in an area where there is a lot of vague language defining how food is produced. It is never our intention to demonize what anyone is doing.
"We have tremendous respect for farmers, whether they are doing things in ways that we prefer or not," Arnold says. "We recognize that people who produce food have a lot of difficult decisions to make. They make those choices based on what they think is best for their families, farms and the animals they are raising. That's absolutely OK."
He says, similarly, Chipotle makes difficult choices in terms of the ingredients they source. "We make those decisions based on what we think is best for our business and our customers," he says.
Chipotle founder and chairman Steve Ells made the announcement of sourcing Australia beef via an editorial to the Huffington Post, "Conventional vs. Grass-fed Beef."
Arnold says this article explained their protocols and that Chipotle is not foregoing domestic beef production and 75% of beef is domestically sourced. "It would be our preference to have all of our beef coming from the United States," he says.
Listen to Adam's full interview with Arnold:
 
Read More:
Texas Ag Commissioner Talks Chipotle
Texas Agriculture Commissioner Todd Staples spoke with AgriTalk today about a planned sit down with Chipotle Mexican Grill founder and Co-CEO Steve Ells.
 
From Grazing the Net:
Shake Shack – A Chipotle Clone?
---