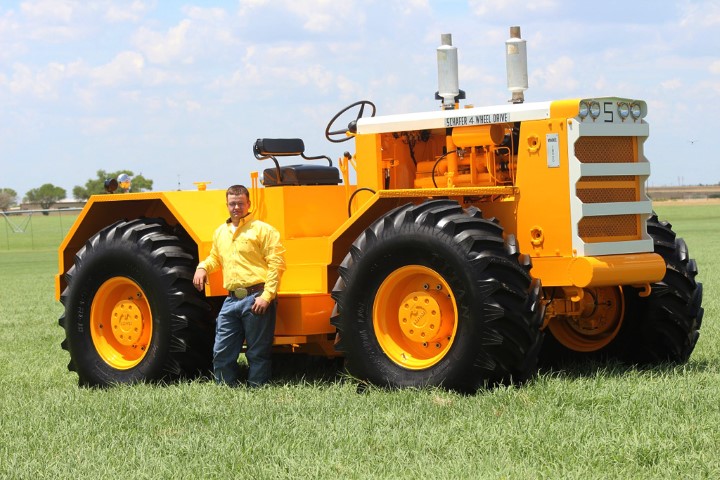 There are so many ways to measure "best." Some stories get the most pageviews. Some win industry awards. Others get the most likes on Facebook.
But sometimes our editors simply measure "best" as a personal favorite. Every story can be written a thousand different ways. Sometimes they turn out just right. Sometimes they're extra-fun to write. Sometimes there's an interesting back story that we can't include.
Until now.
Here are a few AgWeb editor favorites, including the "story behind the story."
The Story: "Lessons From a Famous Billionaire"
The Story Behind the Story: "Bill Gates Throws Like a Girl"
By Sara Schafer
Sara says: "For this story I traveled to Omaha, Neb., for the 2014 Berkshire Hathaway Annual Shareholder's Meeting, (commonly known as the "Woodstock for Capitalists") to seek out good advice for farmers from the one-and-only Warren Buffett. I've always been fascinated by Warren Buffett and think of him as the Midwest's Trump. He did not disappoint. Buffett, age 84, and his 50-year business partner Charlie Munger, age 90, took the stage and for six hours they took questions from journalists, financial analysts and the crowd, which totaled 40,000 people. Prior to the Q&A session, they held an annual newspaper-throwing contest (Buffett was a newspaper delivery boy and now Berkshire Hathaway owns the Omaha World-Herald). If anyone could throw a newspaper closer to Clayton Home porch (Clayton is also owned by Berkshire Hathaway), they earned a free Dilly Bar (Dairy Queen…also a Berkshire Hathaway company). Bill Gates, who sits on the Berkshire Hathaway board, showed up to have a toss. Let's just say hardly anyone earned a Dilly Bar…definitely not Gates."
The Story: "Texas FFA Student Wins Competition by Restoring a 1962 Schafer Model 18000"
The Story Behind the Story: "Photo Finish"
By Ben Potter
Ben says: "Oh, what a difference a great photo makes. This story really drove that lesson home for us. It was a good story about Cody Garrett, a remarkable young man who had done an incredible tractor restoration project, and won a contest for his efforts. Trouble was, the only photo I had to run with the story was of Cody holding his prize check. Dissatisfied, I did some digging a couple of days later – and found a great photo of him in front of his restored tractor. I reposted the story with the new photo and it took off like a racehorse. When the dust settled, it was one of our best-read stories of the year, not to mention our third-most viral Facebook post."
The Story: "Nobody's COOL"
The Story Behind the Story: "Exclusive Look at the Beef Capital of the World"
By Wyatt Bechtel
Wyatt says: "Country of Origin Labeling (COOL) has been a controversial issue in agriculture, and particularly in the beef industry. It was interesting to learn from cattle feeders who depend on imported cattle to maintain their livelihoods and how COOL has affected the industry. COOL is still not settled as the World Trade Organization has ruled in favor of Canada and Mexico saying it is a violation of free trade agreements. The U.S. has appealed the ruling, so this story is still not over. A highlight of this story was flying over the Texas Panhandle with James Barrett and seeing the vast feedlot industry surrounding Hereford. The "Beef Capital of the World" is home to a half-million cattle and I got to see nearly all of them during my flight."
The Story: "Jerry Gulke on Soybeans, Exports and Weather"
The Story Behind the Story: "From Phone-a-Friend to Farm Friend"
By Alison Rice
Alison says: "We talk to Jerry Gulke every week for our weekend market report, but I did this one in person in Rockford,  Ill., with Gulke and his son-in-law on their farm. The weather didn't quite cooperate for the combining that they'd hoped to do, but it didn't stop them from filling the Maplehurst truck with a load of soybeans or showing me the status of their fields. For a journalist, there's nothing better in reporting a story in person and talking with people in the places where they live and work."
The Story: "Finally – a Farm Bill"
The Story Behind the Story: "Zero to Sixty"
By Jen Russell
Jen says: "This story is my favorite because not it was interesting to see how quickly the story developed. After almost no movement on the bill for a couple of years, it took just two weeks for Congress to approve the bill and get it signed into law. It was also interesting to hear the reaction from various sectors of the ag industry—which, for the most part, was fairly positive. While the bill isn't perfect, the fact that most of the industry seemed to be content with the bill surprised me."
The Story: "New York Storm Hampers Milk Collections"
The Story Behind the Story: "Discovering an Overlooked Story"
By Catherine Merlo
Catherine says: "What started as a quick call to see how dairies were faring in November's New York snow storm escalated into a much bigger story than expected. Urban problems from the storm were drawing plenty of attention in national news coverage, but no one was covering the impact the heavy snow was having on dairies in Western New York – the most vital area for milk production and processing in the nation's No. 4 dairy state. Dairy Today discovered and reported on snow-blocked roads that left trucks unable to reach dairies, which forced dozens of dairy farms to dump milk and dairy processing plants to shut down, some for up to four days. Remarkably, phone calls to dairy sources yielded quick responses, great information, vivid quotes and even onsite photos emailed to us. We were able to tell an overlooked story that concerned thousands of people – and to get it written and posted online in a day."
The Story: "Begin From Square One"
The Story Behind the Story: "Great Places, Great People"
By Nate Birt
Nate says: "Meeting Justin and Sheryl Walker of Sedalia, Colo.-based Pine Cliff Ranch opened my eyes to the fact that persistence in business pays off. The Walkers arrived to manage the ranch six years ago, and initial challenges posed by lack of land maintenance eventually led to an incredible business opportunity. Now, beef from the ranch is sold direct-to-consumer, and surplus beef animals are sold to Lasater Grasslands Beef, a ranch supplying Whole Foods Market stores in Colorado and New Mexico. Great people, great entrepreneurial drive."