A new year is here once again. As usual, I like to review what I've learned from the previous year's market activity and start working on a market plan for 2015.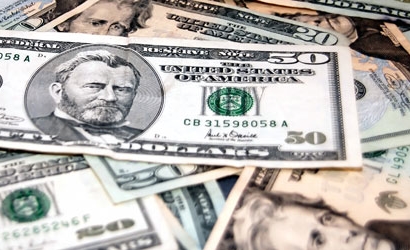 We all would like to see the markets calm down, but it looks as if they are getting more and more unpredictable. The August, September and October USDA reports indicated big crops (which would usually be bearish), but prices leaped from late October to early November. The market caught the bear off guard and rallied counter-seasonally higher in the middle of harvest.
Keep in mind this was with oversold markets, delayed harvest conditions, extremely tight stocks, unexpected problems in the soybean meal cash market and farmers holding onto their crops. How can a person prepare? Regardless of your fundamental and technical perspectives, it's critical to be flexible when creating and implementing a marketing plan in order to easily adjust if market conditions do not proceed as hoped for. The markets can oftentimes be more irrational than expected, and it can be quite costly, particularly if it costs more than what is in the bank account. I suggest using covered put option strategies. There is no way to benefit if the markets rally when using a net short futures or cash strategy.

In 2014, we watched Mother Nature cooperate with improved corn hybrids for record yields. It is up to the bull to prove corn yields will be 165 bu. or lower for some time.

In the meat complex, I expect good profits to persist—as long as the general economy continues to improve, the Dow remains strong and grain prices continue to be under pressure. As good profit margins continue, economic incentives will take over and force expansion in the pork and chicken sectors, increasing supply by late 2015 or early 2016. It is extremely important to protect downside risk exposure, especially in the pork sector for the second half of 2015 and most of 2016. Bottom line: If profit margins are good enough to motivate producers to expand, they are good enough to lock up as well.
When developing marketing plans, I work under the assumption that when prices rally, costs will lag but eventually go up. The problem is that the price of input costs go down very, very slowly after prices break. I sense there will be a limited reduction in cash rents and only modest reductions in other variable costs this year. This will put pressure on farmers to plant soybeans rather than corn, and I believe more will do so in 2015. 

Although there is a higher chance of better yields with corn, it takes a lot more cash flow. This implies December 2015 corn will be bought and November 2015 soybeans will be actively sold by spread traders in 2015. Producers might want to forward sell soybeans more than corn and buy corn calls for summer weather price protection. When all is said and done, the free market system works. Producers must position themselves to take advantage of opportunities with the least possible risk to their cash flow.

Even before a trend reversal occurs this year, I expect many outside markets to consolidate. A significant supply reduction event is needed to help corn and soybeans prices rally. Producers are holding large amounts of unpriced inventory on the farm. If grain producers wait until late July to sell, they are going to be either extremely right or extremely wrong. 

Every year is a learning experience, and 2014 was no different. I know there will be some surprises from the markets this year. I have no crystal ball. All we can do is set goals for what we want from the markets, create a plan to achieve those goals when opportunities arise and implement a selling strategy with flexibility to survive any nasty bullish surprises that might occur.
Any opinions expressed herein are subject to change without notice. There is a significant risk of loss in trading futures and options, and trading might not be suitable for all investors. Those acting on this information are responsible for their actions.