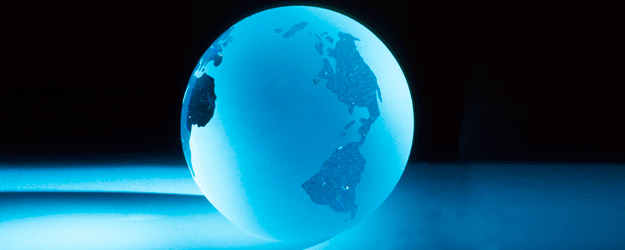 The growing pace of agriculture in developing countries may contribute to climate change.
Higher temperatures, changes in rainfall and natural disasters caused by climate change could reduce food production growth by 2% each decade for the rest of the century, according to a new report on climate change issued today by The Chicago Council.
The study, which builds on the recent Intergovernmental Panel on Climate Change report and National Climate Assessment, concludes that climate change could erase gains since 2009 to improve the plight of small-holder farmers in developing countries.
"Food systems in developing countries, many of which are located in tropical and low-lying coastal areas, will be hardest hit," the report concludes. "These countries also lack the resources to adapt effectively to the multiple challenges climate change poses to food production."
The report findings were presented at the Chicago Council's annual conference by Dan Glickman, former USDA ag secretary, and Douglas Bereuter, president emeritus, The Asia Foundation.
Glickman emphasized that more variable weather brought on by climate change will affect our food supply in the future, "and we are not prepared."
The Council called for more funding for research to identify climate change mitigation strategies for developing countries and the development of more sophisticated models and better data collection.
"It's striking to me that we can get cell phone coverage in most of the world, but we still can't get reliable weather forecasts," Bereuter said. He also said we need to develop new crops that can be grown in brackish water.
The report warns that ag-related emissions around the globe could grow dramatically as the population grows and incomes grow, unless low-emission growth strategies are implemented.
It notes that agricultural development can contribute to the release of carbon dioxide, especially when grasslands and forests are converted to agriculture. The loss of vegetation above ground results in large carbon dioxide emissions.
"We have to be aware that agriculture is responsible for somewhere between 25 and 30% of greenhouse gas emissions," said Cynthia E. Rosenzweig, senior research scientist, NASA.
According to a World Resources Institute report, changes in land use account for 6% of the warming potential from greenhouse gas emissions annually, mainly through deforestation in tropical regions.
"In addition, without careful management practices, soils in the newly converted lands lose about 50% of the initial soil organic carbon in the top surface layer in 25 to 50 years in temperate climates and in five to 10 years in the tropics, making land less productive," the Chicago Council study said.
Agricultural production also emits large amounts of methane and nitrous oxide, greenhouse cases that trap more heat than carbon dioxide. Irrigated agriculture, especially rice, produces large amounts of methane. The digestion and decomposition of manure from livestock also produces large quantities of methane. And fertilizer, when not properly managed, can release large amounts of nitrous oxide.
"Together these emissions account for about 14% of the increase in total warming potential annually," says the report, adding that food systems generate emissions beyond the farm—in storage, transport and processing.
Speaking later on a panel, William Reilly, senior advisor, TPG Capital, said that many of the agricultural interventions to climate change — drip irrigation, use of cover crops, and development of drought-resistant seeds, for example — aren't rocket science.
Plant-based agriculture also removes carbon dioxide from the air and stores the carbon initially in living plants. "By adopting good management practices, farmers can increase soil organic carbon and become a net sink for carbon dioxide. Many, if not all, of these practices also enhance resilience to climate change," the report concludes.
Bereuter said that global warming is a politically charged issue that can no longer be ignored. "The price of inaction is too high," he said. "This is a crucial challenge of our lifetime that must be met."