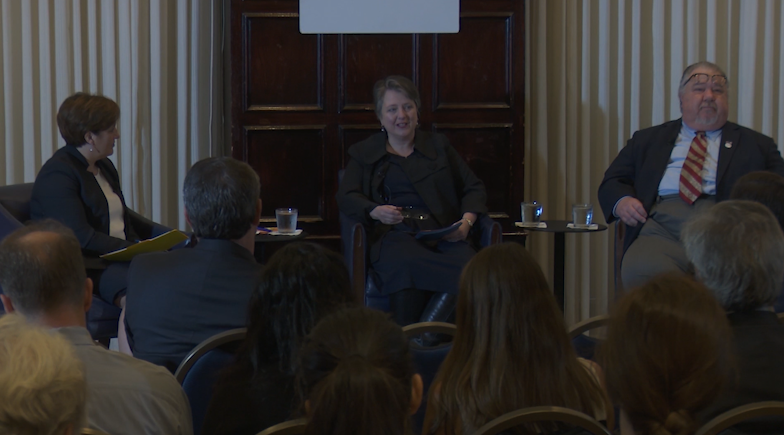 The next farm bill was discussed by both the Hillary Clinton and Donald Trump campaigns at the Farm Foundation forum, co-hosted by Farm Journal Media and Farm Foundation. With a couple weeks until the election, both sides were explaining their determination to work across party lines to pass the next farm bill in a "timely manner."
Kathleen Merrigan, former deputy secretary of agriculture, represented the Clinton campaign while Sam Clovis, campaign co-chair, represented the Trump campaign.
During the forum, both Merrigan and Clovis agreed the nutrition title is an essential title of the farm bill. Merrigan said the farm bill is comprehensive and needs to include the farm safety net as well as the nutrition assistance program. If the nutrition title stood alone, it couldn't get the support from Capitol Hill to pass.
The two campaigns agreed passing the next farm bill would have to be done by working across party lines.
"We find people on both sides of the aisle that have particular things they would like to see included in the farm bill," said Clovis. "They follow a particular ideology. We're looking for common ground and get the bill passed."
Clovis also mentioned there is a new system for crop insurance in the new farm bill, expecting a "huge transition" with the problems in crop insurance.
The Trump campaign also discussed funding broadband expansion in rural areas.
Watch Merrigan and Clovis discuss the next farm bill in full above.
Wednesday on AgDay, hear  Merrigan and Clovis discuss the ag economy.