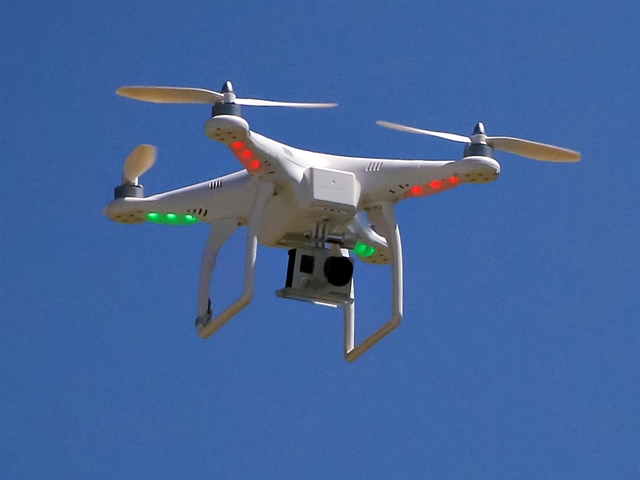 U.S. regulators and drone industry groups have begun an education campaign in response to increasing safety incidents in the skies.
With holiday sales of the unmanned drones booming, many to people unfamiliar with aviation rules, the Federal Aviation Administration wants users to know how to steer clear of traditional aircraft and people on the ground.
"This is an issue of growing concern," FAA Administrator Michael Huerta said today at a news conference. Huerta also urged operators of civilian drones, many equipped with cameras, to respect people's privacy.
The agency, working with three drone-industry groups, unveiled a website entitled Know Before You Fly with information for drone pilots.
The FAA has struggled to integrate the new crop of drone users into the nation's skies amid conflicting calls for speedier rules by industry and growing concerns by pilots that the devices aren't safe.
The FAA reported drone safety cases for the first time last month, showing incidents had grown to more than 40 per month.
At least 17 airline crews reported close calls with drones since September, according to the agency. Pilots on three aircraft nearing New York's LaGuardia Airport each reported having "a very close call" with a drone on Sept. 8, it said.
Trade Groups
The FAA and industry groups also are working with manufacturers to begin including safety information in drone packaging, Michael Toscano, president and chief executive officer of the Association for Unmanned Vehicle Systems International, said at the conference. AUVSI is an Arlington, Virginia-based trade group.
The safety effort also is sponsored by the Academy of Model Aeronautics, a Muncie, Indiana-based group that represents pilots of unmanned vehicles, and the Small UAV Coalition, a Washington trade group representing Amazon.com Inc. and Google Inc.
The FAA advises private drone users to keep the craft below 400 feet (122 meters) and within their sight. Only 11 companies have been granted FAA permission to fly drones for commercial purposes. A proposed rule that will eventually broaden commercial flights is expected by the end of the year.