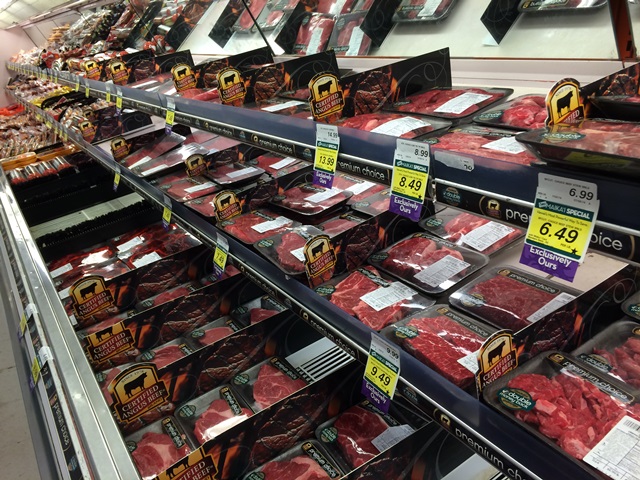 Beef economists have been perplexed all year by robust beef demand in the face of ever higher retail beef prices.

Counting cattle and calculating beef supplies in the pipeline is an exercise economists perform weekly. Harder to measure, and even harder to project, is consumer demand. This year, the task has been made more difficult by trends that run counter to normal supply and demand principles. Specifically, economists have watched cattle and beef prices climb to dizzying heights without a corresponding weakening of demand.

Strong consumer demand despite higher retail beef prices can be attributed to several factors. The U.S. economy, for instance, is growing modestly. Unemployment is also declining, and for most of the year, competing meats have not offered significantly lower-priced alternatives to beef.
Credit for vigorous beef demand must also be given to the beef checkoff program. Specifically, to the money invested in product research and development.

Two decades ago, the beef industry recognized it had a problem with modern consumers. The 1991 National Beef Quality Audit revealed one out of every four beef eating experiences was unsatisfactory. Checkoff-funded research and development programs began creating products that fit into modern lifestyles while increasing the value of the beef carcass.

It's not a rapid process, but we can now look back on that investment and find dramatic positive results. Your checkoff funded muscle-profiling research in the late 1990s at the Universities of Florida
and Nebraska led to a noteworthy success story—the flat iron steak. Cut from the shoulder clod portion of the chuck, the flat iron is the second-most tender muscle in the beef carcass. Rather than grinding the chuck for hamburger, packers now carve much of the shoulder clod into steaks, including the flat iron. The steaks sell for $8 per pound, about double the price of hamburger.

For the past 10 years, the flat iron has grown in popularity in both restaurants and retail outlets. This past year, for instance, the industry sold about 71 million pounds of flat iron steaks, topping the combined total of 65 million pounds of porterhouse and T-bone steaks sold.

Today, the checkoff-funded Beef Innovations Group continues to research and develop markets for innovative cuts, both from the chuck and round, and from middle meats, such as the sirloin and
rib-eye. Some new names that you'll find at retail and restaurants in the near future include the ranch steak, shoulder center steak, America's beef roast, Sierra cut and the Denver steak.

What does that mean to your bottom-line? A CattleFax analysis of these new shoulder clod cuts conducted a few years ago suggests these new products added $50 to $70 to the value of a beef carcass. That's how we've grown U.S. beef demand even as beef prices increase.

Editorial Director, Beef Today, writes from Mission, Kan.
ghenderson@farmjournal.com