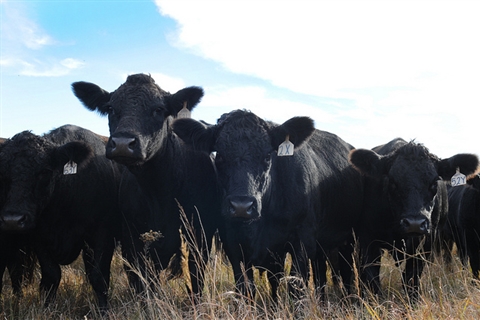 Despite overwhelming support, 71% according to the latest survey, a vocal minority of producers continue to seek an end to your beef checkoff. It's amazing, really, that some folks can't be convinced a $1 per head investment in their business is providing a benefit.

We could make a long list of the program's accomplishments in the past 30 years. For instance, muscle profiling research added several dollars to the value of a carcass, and the Beef Quality Assurance campaign improved the overall quality of retail beef products. Of course, there's the "Beef. It's What's For Dinner." advertising campaign that many professional pitchmen call "iconic." In truth, a recent study calculates the beef checkoff returns $11.20 for every dollar invested.

None of those matter, however, when mentioned to a checkoff detractor. Indeed, they're eager to spend much more of their own money fighting the checkoff than the program will ever cost them.

Today, the primary argument against the checkoff tends to carry a populist theme, one where the program is said to flow money to groups and organizations that work against family ranchers. For proof, checkoff deniers point to USDA statistics that suggests cattlemen are exiting the business. The 2007 Census of Agriculture counted 764,984 operations with beef cows, and the number declined nearly 5% by the 2012 Census to 727,906. Those numbers suggest 20 ranchers a day are closing the gate for the last time.

Sad, for sure, but there's nothing to suggest the checkoff is the culprit. In fact, if you want to stop the decline in ranch numbers, the only remedy is to stop getting older. The 2012 Census of Agriculture puts the average age of America's farmers at 58.3 years, roughly 2% higher than 2007, and the trend has been 2% higher every five years since the 1982 census when the average age of America's farmers first exceeded 50. Reality is that ranchers are leaving the business because they are retiring with no subsequent generation interested in carrying on the legacy.

Still, the argument is promoted that checkoff dollars are used to further the interests of big packers, retailers and millionaire ranchers instead of small and medium-sized producers. One rancher described it like this to a Midwestern metropolitan newspaper: "What's good for packers isn't usually good for the little guy, and vice versa."
Hogwash. Such arguments don't square with current market conditions. In the past year, for instance, feeder cattle and calf prices notched record highs on several occasions. Meanwhile, packers stopped buying red ink by the barrel—and started ordering it by the wagon load.

The true measure of the health of your business is consumer demand, which has remained strong this past year even as retail beef prices skyrocketed, ending December at a record $6.15 per pound. No, the checkoff can't take credit for all of that demand increase, just the majority of it.