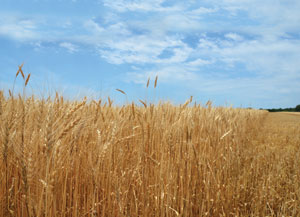 The news came largely as a shock in downtown Athena, tucked behind miles of fresh-cut wheat fields following the recent summer harvest.
Pendleton Grain Growers Inc., the longtime local farmers' cooperative with roots dating back to the Great Depression, planned to close its retail store on Main Street where many in the small community shopped for their home, garden and agricultural needs.
Officials with PGG made the announcement Aug. 14 after months of trying to find a buyer for each of six AG Supply locations. Stores in Pendleton, Hermiston and Milton-Freewater are also slated to close Friday.
Losing retail hurts in every community, but especially tiny Athena — population 1,200 — where many items carried at PGG are not available anywhere else in town.
That means residents must drive 22 miles round-trip to Milton-Freewater or 36 miles to and from Pendleton to buy things like paint, irrigation or livestock supplies. Or even a hammer. The result hits residents at the gas pump and takes further income out of the community.
"You can imagine, the impact is great," said Margaret Hansell, who serves as president of the Athena Chamber of Commerce. "There's no other business that supplies those things. PGG was the main one."
The store also employed three local full-time workers, as well as seasonal help. Janet Cahill, a retired school teacher, said her grandson used to work in the store while visiting over summer from Eastern Oregon University in La Grande.
"I'm disappointed for the employment of the people there," Cahill said. "Because they depend on those jobs."
For its part, PGG has stated the co-op understands the impact losing these stores will have on communities. The board of directors includes one member, McKenzie Hansell, who lives in Athena and two others in neighboring Helix, where the store served residents and farmers in the area.
Spokeswoman Maddee Moore said the co-op is simply unable to continue operating retail, and moved forward with clearing inventory in Athena. But that doesn't mean somebody else couldn't step up and come into the storefront, she said.
"That option has been on the table since May," Moore said.
Gathered Wednesday morning at the Sugar Shack Espresso Bar not far from PGG, friends Cahill, Ellamae Kennedy, Carol Judkins and Karen Montee said they hear rumors about what will come of the building, but so far no action.
They agreed the store filled a serious need in the community. Without it, they will have to start planning shopping trips to stores Athena just doesn't have.
"We'll just miss PGG, because it was so handy for all those little things," said Kennedy, who first came to Athena in 1950. "It was a shock, after all these years."
Vicki Bonifer, part-owner of the Sugar Shack, said the closing is a blow to the rest of the local business community. The more vibrant Main Street is, the more visitors Athena can attract, she said. And more visitors means more business for everybody.
"It's just nice to have our streets full and thriving," Bonifer said.
Athena native and state Sen. Bill Hansell — Margaret's husband and McKenzie's uncle — remembers back when the store was Rogers & Goodman Hardware, an International Harvester dealer.
Hansell's grandfather, M.W. Hansell, used to own the hardware store before it was sold to PGG sometime in the 1950s. The store has always been a cornerstone of the community, Bill Hansell said.
"PGG has been a very valuable place. It's always been there, and it's been sort of easy to take for granted," he said. "You find out how much you'll miss it when it's gone."
At the same time, Hansell said he realizes the co-op felt, businesswise, this was the best decision.
Travis Glover, who works maintenance for the Athena Weston School District, said he would visit the PGG store at least once per week for parts and tools. Some of the smaller items will still be available at the local NAPA Auto Parts store, he said, but he figures he'll travel out of town for other supplies.
"It was nice to have the convenience of it, plus it gave us some jobs," Glover said. "As far as just having an all-around store like PGG was, it might take some travel to Milton-Freewater to pick up some stuff."
"Unless you know someone who delivers," he added with a laugh.