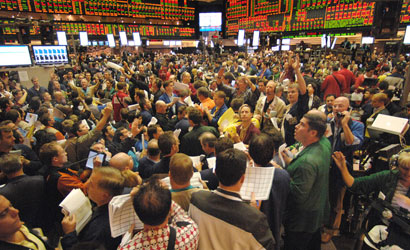 Most days, corn and other commodities are traded one of two ways — electronically, or at physical trading pits such as the Chicago Board of Trade. But Tuesday, April 8, wasn't like most days. Tommy Grisafi, risk management advisor for Advance Trading, explains.

"At 12:51, the CME halted electronic trading," he tells Tyne Morgan, guest host of Market Rally with Chip Flory. "Everyone's screens froze. It was crazy. A lot of people are saying the pits are done, but the pits saved us."
As a result, some pits were busier than they had been in years, and traders couldn't accommodate all the incoming orders, brokers told the Wall Street Journal. About 1.1 million agricultural commodity contracts are traded each day electronically on the CME.
In the radio clip below, Grisafi offers additional explanation and possible implications of the shutdown: