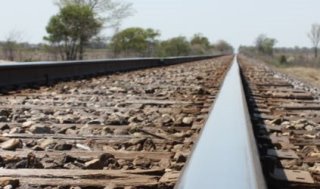 Canadian National Railway Co. said the federal government should lower a grain shipment minimum because farmers haven't been sending enough of the crop to allow the railroad to comply with the order.
"Perhaps the level that the government set should be revisited," Chief Executive Officer Claude Mongeau said. "Perhaps the government should look at demand and corridor capacity constraints, and come to the view that we did everything we can do, and that we should not be facing fines."
Canada's federal government will fine Canadian National as much as C$100,000 ($90,790) a week, because the Montreal-based railroad "was not able to meet the minimum volume requirements," Jana Regimbal, a spokeswoman for Transport Minister Lisa Raitt, said Sept. 17 in an e-mail.
Raitt and Agriculture Minister Gerry Ritz said last month that Canadian National and Canadian Pacific Railway Ltd. would each be required to move 536,250 metric tons of grain a week between Aug. 3 and Nov. 29 or face penalties. A similar order requiring railways to move 500,000 tons of grain a week was imposed in March after a backlog of as much as C$20 billion of grain was stuck on prairie farms.
Crop Production
"The issue right now is whether CN will be fined, and by how much if it is, for having had a situation where the grain supply chain did not allow us to move the minimum level set by the government," Mongeau said today after a speech at the Canadian Rail Summit in Montreal.
Canadian National hasn't been advised of the size of the fine, Mongeau said. Regimbal said the penalty is "up to the minister's discretion."
Canadian Pacific Railway Ltd. "has met the volume requirements," Regimbal said. Calgary-based Canadian Pacific is the country's second-biggest railroad after Canadian National.
Total crop production in Canada is forecast to drop by 21 percent from a year earlier due to a decline in average yields, Agriculture & Agri-Food Canada said in a Sept. 18 report. Wet, cool weather across parts of the prairies has delayed harvest and only 23 percent of the crop has been combined in Saskatchewan, Canada's largest producer of wheat and canola, down from the five-year average of 43 percent, according to a provincial report.
"We cannot move the grain that is not delivered," Mongeau said. "We are moving much more grain than last year. The supply chain is in balance."
Canadian National could still meet requirements if demand were to increase, Mongeau said.