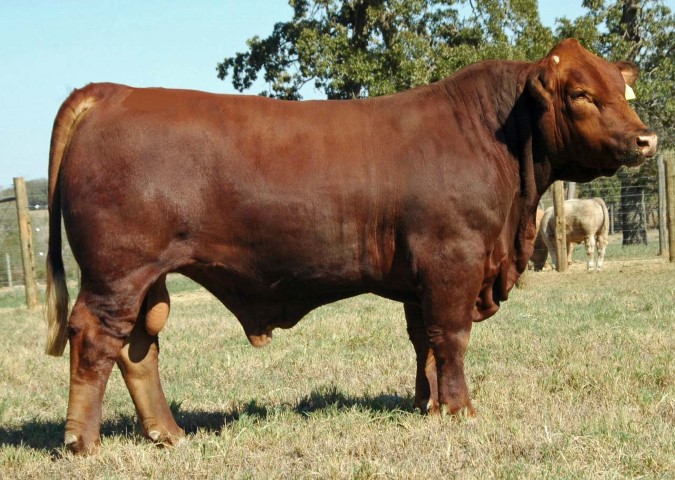 The Texas A&M AgriLife Extension Service in Nueces and San Patricio counties, along with the Nueces/San Patricio Livestock Task Force, will host the Coastal Bend Beef Cattle Field Day from 7:30 a.m.-2:30 p.m. Dec. 5.

The field day will be held at the Danny Wendland Farms, 7717 County Road 3963 in Taft. Program registration begins at 7:30 a.m.; presentations begin at 8 a.m. The registration fee is $20 per person, which includes lunch.
"This year's field day will emphasize the importance of the animal that represents 50 percent of the genetic makeup of a cow herd – the bull," said Jason Ott, AgriLife Extension agent for agriculture and natural resources in Nueces County.
The morning session will focus on profitable calf management practices, feeder cattle and breeder female prices in South Texas, new animal health products and regulations, and bull selection and care, Ott said.
"We'll also have a herd health discussion, featuring a new 'vet gun,'" he said. "Participants will have an opportunity to take a little target practice with this new animal health device that provides bulls with an easily applied dose of insecticide for fly control."
Afternoon topics will include bull breeding soundness exams and embryo transfer strategies.
"I would like to emphasize the importance of a bull breeding soundness exam," said Bobby McCool, AgriLife Extension agent for agriculture and natural resources in San Patricio County. "At today's high calf prices, one infertile bull could potentially result in a $30,000 loss in revenue per 25 cows.
"It's just not worth the risk. I strongly urge cattle producers have their veterinarians do a breeding soundness exam on their bull battery and start the breeding season with a higher percentage for success," he said.
Speakers include Mac Young, AgriLife Extension risk management program specialist, Corpus Christi; Dr. Levi Russell, AgriLife Extension economist, Corpus Christi; Julian Segura, Animal Health International; Dr. Joe Paschal, AgriLife Extension beef cattle specialist, Corpus Christi; Dr. Tobin Pennington, veterinarian, Corpus Christi; and Danny "Wanny" Wendland, Wendland Farms in Taft.
One Texas Department of Agriculture general continuing education unit will be offered, as well as one Beef Quality Assurance credit.
Seating is limited, so attendees are asked to RSVP to the AgriLIfe Extension office in Nueces County at 361-767-5223 or the San Patricio office at 361-364-6234 by Dec. 1.

Source: Texas A&M AgriLife Extension Service