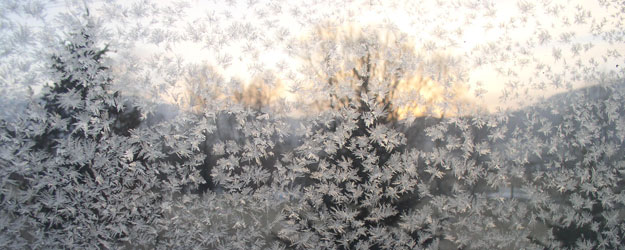 Cold temperatures will reach the southern Plains on Tuesday, engulfing all of the mid-South and Midwest by midweek, and spreading into the East on Thursday, according to USDA's agricultural weather highlights. Only California and parts of the Southwest will escape the cold wave, which will result in sub-zero temperatures—starting Nov. 11—across portions of the northern Plains and environs.
"It is extremely cold for this time of year," Mike Hoffman, AgDay Meteorologist. "It's not January- or February-worthy, but nonetheless it's cold for this time of the year."
Watch AgDay's weather forecast for Nov. 11:
Toward week's end, freezes can be expected deep into the South, from south-central Texas into southern Mississippi. During the next 2 days, a snow storm will continue to unfold from the northern Rockies to Michigan's Upper Peninsula. Late in the week, rain and snow will develop from northern California and the Pacific Northwest eastward into the northern Intermountain West and the central Rockies.
The National Weather Service's 6- to 10-day outlook for Nov. 15-19 calls for below-normal temperatures nationwide, except for warmer-than-normal weather in California, the western Great Basin, and the Desert Southwest. Meanwhile, below-normal precipitation in the Northwest and the Ohio and middle Mississippi Valleys will contrast with wetter-than-normal conditions in portions of the Great Lakes region and from northern and central California to the central Rockies.
Regional Weather Outlooks
In the
West
, warmth continues to favor autumn fieldwork from California into the Southwest. Farther north, however, snow is falling in parts of the northern Rockies, while cooler air is overspreading the Northwest.
On the Plains, winter storm warnings are in effect across portions of Montana, Wyoming, and the Dakotas, where wind-driven snow and sharply colder conditions are increasing stress on livestock. In stark contrast, warmth lingers across the southeastern half of the Plains, promoting winter wheat establishment in areas that had been trending dry until last week's rainfall.
In the Corn Belt, colder air is arriving across the northwestern half of the region, accompanied by some snow. In preparation for worsening conditions for travel and livestock, winter storm warnings have been issued from parts of the Dakotas to Michigan's Upper Peninsula. Warmth lingers, however, from Missouri to Ohio, promoting late-season fieldwork such as summer crop harvesting and winter wheat planting.
In the South, showers are confined to parts of Florida. Elsewhere, warm, dry weather is ideal for late-autumn fieldwork, including summer crop harvesting and winter wheat planting.
Check your forecast: View your weather conditions down to the field-level with AgWeb's Pinpoint Weather
Read and watch more Top Producer Power Hour news and videos.