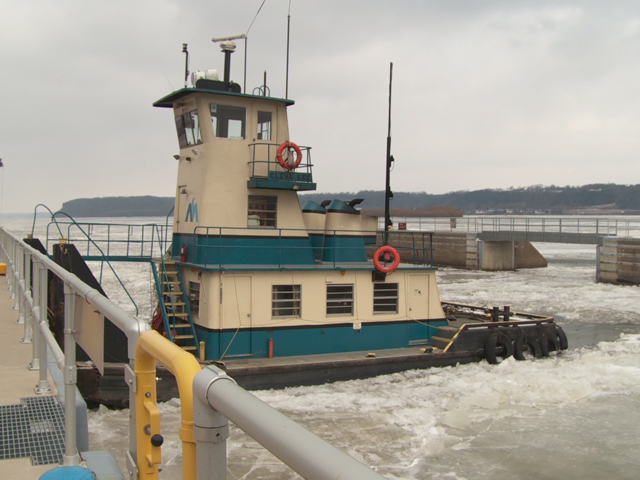 The cold weather isn't just impacting harvest. It's impacting transportation on the Mississippi River. The river is freezing about a month early because of the cold snap, slowing transportation down.
Lockmaster Jim Piper at Lock and Dam 11 in Dubuque, Iowa, says he's already seen barges push through a foot of thick ice, often damaging the vessels.
Watch the full AgDay report:
Piper says it should only take about an hour-and-a-half to two hours to lock in regular water, but because of the ice, it's taking hours longer.
"Right now we have 20 tows above us that have to go down. If you expand the two-hour average to eight or 10 hours, you're looking at a real issue. That's at every lock they have to go through," said Piper.
Piper says grain transportation down the Mississippi river was up 13% above the five-year average. That shows just how much grain the nation produced this year. He fears if the waterway system continues to slow, barges may not be available.
"Because the availability of barges isn't going to be there, the next thing they're going to do is ship on rail. Well, we have an issue with that now because of all of the fracking in South Dakota and North Dakota. They're using that rail system for transportation of oil. So, we're really in a mess," said Piper.
Using the river is getting more expensive. Piper says the towing rate is increasing because of the need for more grain barges. The cost to export grain in October averaged 33% to 60% more than the five-year average for the month.
Piper says even if temperatures do warm up, the ice is likely here to stay.
One barge holds over 52,000 bu. of grain. That's equivalent to 15 jumbo rail cars and about 60 semis.