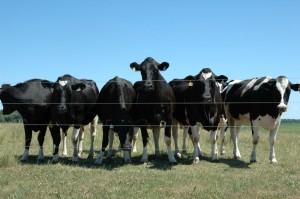 The Colorado State Veterinarian's Office says there are 60 locations under quarantine after horses and cows tested positive for a debilitating virus.
Officials said Friday 274 of the 334 quarantines announced over the summer have been released, but warm fall temperatures are still a concern.
The virus called vesicular stomatitis is spread by insects and from animal to animal through open sores and saliva. The virus causes oral blisters and sores that can be painful and cause difficulty eating and drinking for the animals.
The quarantines are located in Adams, Arapahoe, Boulder, Douglas, El Paso, Fremont, Jefferson, Larimer Logan, Morgan, Otero, Pueblo and Weld counties.
The State Veterinarian's Office says it is not recommending that livestock shows be canceled.