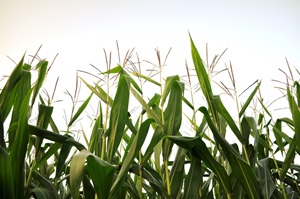 Commodities had the worst monthly performance in more than two years, led by losses for crops including soybeans and wheat on signs of bigger supplies.
The Bloomberg Commodity Index of 22 raw materials fell 5 percent in July to 127.91, the biggest loss since May 2012. Corn had the largest drop since 2011, and cotton posted the longest losing streak in three years.
The U.S. Department of Agriculture raised its estimates on global stockpiles for cotton, corn, soybeans last month, signaling a growing glut. Bigger crops are helping to keep food inflation in check, with the United Nations reporting a third monthly drop for prices in June. Supplies are swelling at a time when the World Bank has cut its outlook for global expansion, signaling weaker demand for grains, metals and energy.
"A lot of the commodities seem to be well-supplied," Fain Shaffer, the president of Infinity Trading Corp. in Indianapolis, said in a telephone interview yesterday. "The weather has been favorable for grains. We're seeing a major sell-off in a lot of commodities this month."
The Bloomberg Commodity Index fell as much as 0.1 percent to 127.82 today, the lowest level since February, and was at 127.83 at 10:53 a.m. in Singapore. Money mangers cut their combined net-long position across 18 U.S. raw materials 9.5 percent to 904,787 contracts in the week to July 22, government data show. Holdings slid for four straight weeks.
Cotton Stockpiles
Cotton futures tumbled 14 percent in July, the third straight decline and the longest slump since July 2011. By 2015, world inventories will climb to an all-time high, boosted by record reserves in China, the biggest user and importer, the USDA estimates.
Corn plunged 14 percent in July, the most since September 2011. World harvests of the grain and wheat will be larger than expected in June as prospects improve for crops from the U.S. to Russia, boosting global cereal stockpiles to a 15-year high, the International Grains Council said yesterday.
Gold futures fell 3 percent last month as signs of improving U.S. economic growth bolstered the case for the Federal Reserve to raise interest rates and cut demand for haven assets.