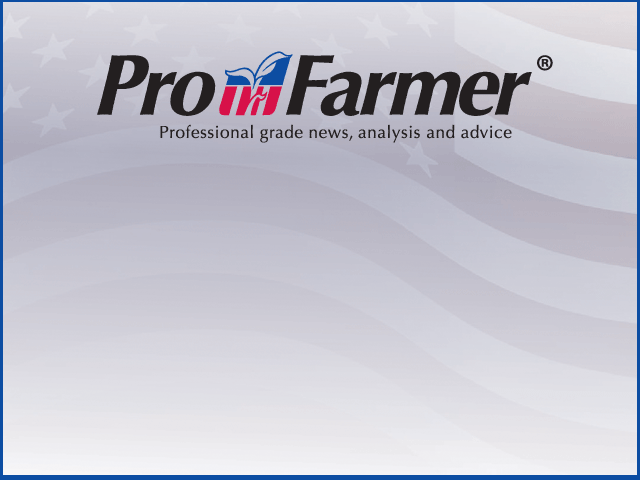 Pro Farmer Senior Market Analyst Rich Posson says the Bloomberg Commodity Index is due for a long-term low from now into the first quarter of 2015. The index has been in a bear market since 2011 and needs to return to over 120.5314 on a monthly close to signal a long-term low has been forged. "Commodities have been left behind to the stock market and are likely undervalued relative the economy," says Posson.
In the chart below, Posson uses technical indicators such as stochastic, moving averages, trendlines as well as his business-cycle analysis: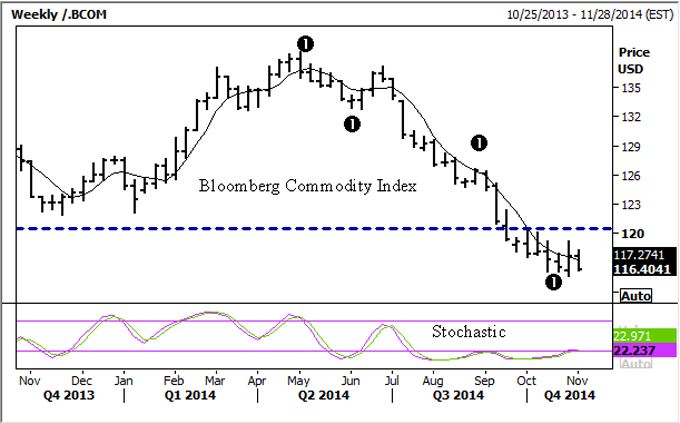 Once a week, Pro Farmer VIP Members have access to Pro Farmer's Tech Talk, compiled by Posson, who is a certified market technician. Click here to learn more about the service and click here to become a Pro Farmer Member.