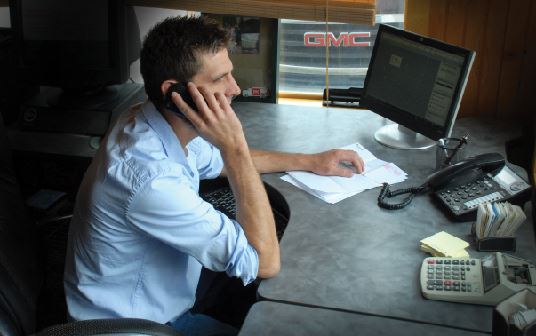 Renew landlord relationships
Landlords are vital business partners, and as grain prices and profit potential wane in 2014, this relationship becomes even more imperative.

Managing landlord relations and negotiating leases could be full-time jobs for Pete and Jake Clark, a father-and-son duo from Grand Ledge, Mich. Their landlord list tops 150.

To keep their landowners happy, the Clarks communicate regularly, negotiate fair rent levels and are transparent about their farming practices. "You learn a lot about how to present information to people," explains Jake Clark.

Additionally, all landowners receive an annual letter recapping the year, describing improvements made to their land, yield levels and prices. "We try to put everything on the table," Jake Clark says. "We want to make them feel comfortable on where we stand with things.

"As farming has become more profitable during the past few years, lands rents have skyrocketed as competition for land has increased.

"Landlords, like farmers, have gotten used to making money," says Tim Richter, a farmer from Lime Springs, Iowa. "It's hard to explain why you aren't willing to pay a higher rent when someone else is."

Richter says he treats landowners as customers. At the end of the year, Richter and his business partners, provide a portfolio of documents, including yield maps, seed varieties, pest control and fertilizer levels.

Play Up Strengths. If you are looking to renegotiate leases, identify your team's best communicator and enlist their help.
(See the average cash rent rates in your area.)

"By nature, a lot of farmers are introverts," explains Randy Hertz, chairman of Hertz Farm Management in Nevada, Iowa. "That makes them great listeners, but that also makes them hesitant to speak up when they want change in a rental agreement."

Hertz advises using the strengths of your team and identifying who can manage these important relationships best. "Pick the person who is proactive, has a great attitude, can explain alternatives and look for win-win situ­ations," he says.

Farmers should also customize communication for each landowner.

"Some landowners are experienced in owning farmland and are very business oriented," Hertz says. "That requires a different style of communication than someone who doesn't know much about the farm they just bought or inherited."

It's also a good idea to keep notes about the conversations you have with your landowners. "Record information, such as birthdays, names of family members and important life changes," Hertz says. "That will help your memory and allow you to be really personable."

Landowner priorities can vary greatly. Hertz' firm always meets with the owner to discuss goals. "You need to understand what is important to the owners and manage their land appropriately," he says. 
To improve your business, understand your operation's strengths and weaknesses. www.tpexecutivenetwork.com