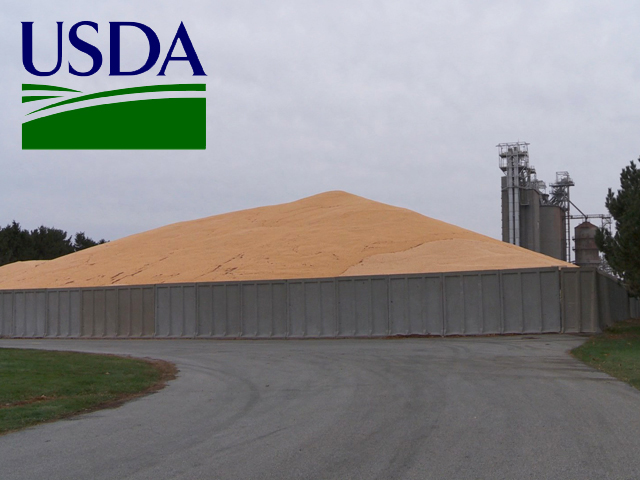 Below is AgWeb's full coverage of the Jan. 12, 2015, reports, which include USDA's Crop Production and World Agricultural Supply and Demand Estimates (WASDE).

News and Analysis
USDA Keeps Farmers, Traders on Their Toes
USDA Report to Support Corn Prices
Gulke: USDA Report Brings a Few Surprises, Not Many
Soybeans Tumble Most Since June as USDA Forecasts Rising Supply
USDA Too Optimistic in Its Dairy Price Outlook?
WASDE: Higher Beef Production for 2015 Than Expected
November Meat Export Volumes Lower, but Value Remains on Record Pace
Commodities Drop to 12-Year Low as Oil Slumps Amid Global Glut
Listen in on what's moving the markets with Farm Journal Market Radio.
See how the reports are affecting commodity prices. Visit the Commodity Markets Center on AgWeb.

Blog Commentary
 
The Allendale Wake-Up Call: January 2015 USDA Report Reaction
Hedging Corn and Soybeans: WASDE Report for 1/12/15
Hedging Corn and Soybeans: Crop Production for 1/12/15
Farmland Forecast: USDA Lowers 2014 Corn Yield and Production

 

Grain Hedge: Big Reports Today
The Allendale Wake-Up Call: Corn Gets Boost From USDA Data
You've heard what the experts think. What is your reaction to the latest USDA reports? Give your opinion on the AgWeb discussion boards.
Grain Stocks
 
Grain Stocks: More Corn, Soybeans, Wheat in Storage
Jan. 12 Grain Stocks: Corn Stocks
Jan, 12 Grain Stocks: Soybean Stocks
Jan. 12 Grain Stocks: Wheat Socks
Jan. 12 Grain Stocks: Sorghum Stocks
Jan. 12 Grain Stocks: On- and Off-Farm Grain Storage Capacity
 

World Agricultural Supply and Demand Estimates
 
WASDE: Total Projected Corn Use Lowered, Sorghum Exports Raised
WASDE: World Soybean Production to Rise to 314.4 Million Tons
WASDE: Wheat Supplies Raised Due to Lower Feed Use
WASDE: Meat Production Forecast Raised; Milk Lowered
WASDE: Cotton Production Forecast Up Slightly
WASDE: Average Rice Yield Down 25 lbs. per Acre
Crop Production
 
Annual Crop Production: 14.2 Billion Bushels of Corn, 3.97 Billion Bushels of Soybeans
Crop Production: Corn Harvest Delays in Wisconsin
Winter Wheat Seedings
Winter Wheat Seedings: Acreage Slips 5 Percent
Winter Wheat Seedings: Area Seeded
Pre-Report Analysis
Pre-Report Analysis of Jan. 12 WASDE Reports