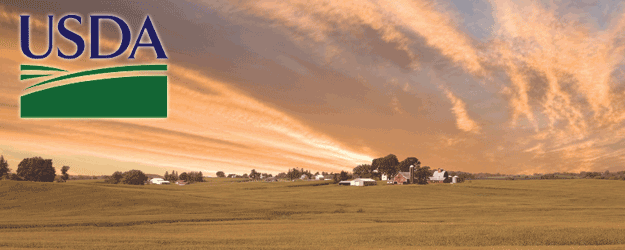 Below is AgWeb's full coverage of the May 9 reports, which include USDA's Crop Production and World Agricultural Supply and Demand Estimates (WASDE).
News & Analysis 

USDA reinforced its prediction for record corn and soybean crops in 2014. Jerry Gulke dissects the May 9 round of USDA reports.
The May 9 USDA report puts this year's average new-crop corn price at $4.20 and new-crop beans at $10.75.
The price of corn for July delivery fell 9 cents, or 1.7 percent, to $5.08 a bushel, following the release of USDA's May 9 reports.
Cotton output in U.S., the world's biggest exporter, may rise 12% this year as farmers boost plantings, the Department of Agriculture said.
The flood of milk next year will pressure dairy prices to lower—but still strong—levels.
Kevin Van Trump of Farm Direction says the report had many surprising numbers both on corn and soybeans. Traders are trying to take advantage. Producers should use the information to maximize profits. Cold weather starts again next week.
Blog Commentary

See how the reports are affecting prices. Visit the AgWeb Markets Center.

World Agricultural Supply and Demand Estimates 

Crop Production Reports
Pre-Report Analysis
Read all of AgWeb's Pre-Report Analysis of May 9 Reports

---