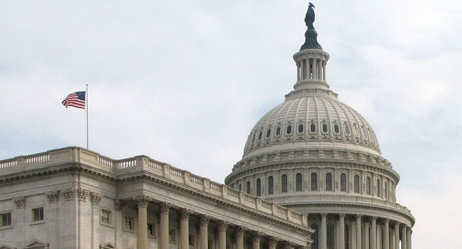 Washington, DC - The COOL Reform Coalition, representing more than 100 companies and associations from a broad spectrum of industries, applauded last night's full House vote to pass HR 2393. The Country of Origin Labeling Amendments Act of 2015, introduced by House Agriculture Committee Chairman Mike Conway (R-TX) and Rep. Jim Costa (D-CA), passed with a vote of 300-131.     
While Congress took a major step towards effectively responding to the World Trade Organization's final ruling against the U.S. COOL requirements for muscle cuts of beef and pork, the Senate must act quickly to prevent irreparable harm to the U.S. economy.
Mexico and Canada are already moving towards instituting retaliatory tariffs that reportedly could reach as high as $3.6 billion in the first year. The House has taken a stand to protect the U.S. manufacturing and agricultural economies, and now the ball is the Senate's court. If the Senate fails to quickly do the same, Mexico and Canada will be free to enact retaliation as soon as late summer, threatening tens of thousands of American jobs. It would be inconceivable for the Senate to not act and allow the U.S. to remain in non-compliance with the WTO rules, especially as the U.S. was instrumental in writing them.