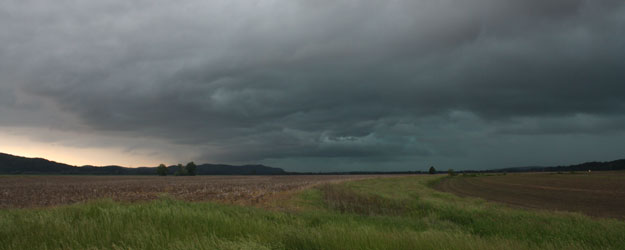 Information courtesy of Archer Financial Services. Contact Scott at 800-933-3996 or scott.harms@archerfinancials.com
With the exception of wheat, agricultural commodities were lower this week as cool temperatures combined with increased rainfall totals are starting to raise both corn and soybean production prospects.
Corn prices were between $.12 - $.16 lower this week with spot prices finishing the week at their lowest levels since Oct-2010. Odds appear to be building that this year's crop will be in excess of 14 billion bushels.

Soybean prices were down between $.20 - $.50 as spot prices finished the week at their lowest levels since March-2012. Weather premium continues to be extracted as the window for a major weather problem threatening this year crop becomes smaller and smaller.

Wheat prices managed to close about $.10 higher for the week. A strong export pace along with slightly lower spring wheat conditions the supportive factors in this week's trade.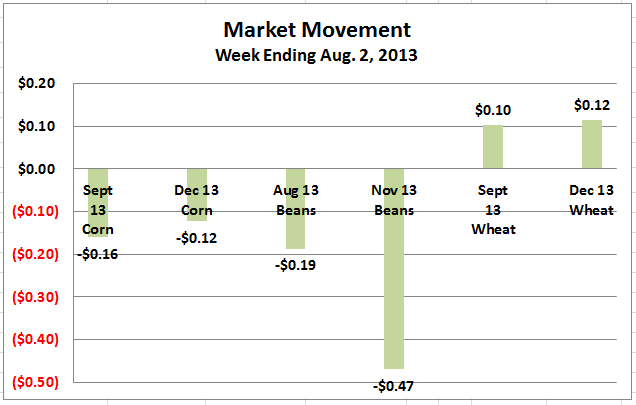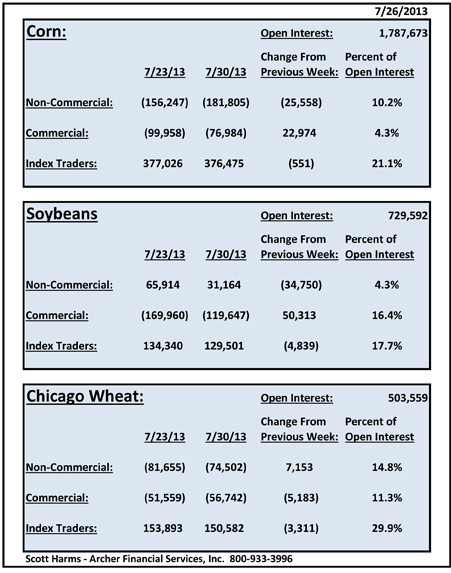 ---