Scouts on the Pro Farmer Midwest Crop Tour have been seeing some great-looking crops but weather challenges have kept them from being exceptional.
Groups of crop scouts left Columbus, Ohio and Sioux Falls, S.D., this morning to kick off the 2014 Pro Farmer Midwest Crop Tour. The tour, which is in its 22nd year, serves as a first-hand assessment of the corn and soybean crops in seven Midwestern states.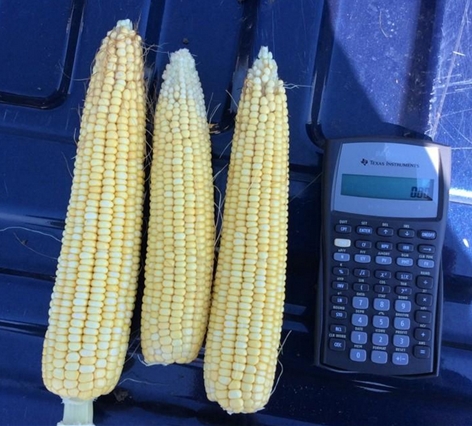 @JasonFranckNC: Finally over 200 in SD...but it was irrigated. 233 #pftour14 
Chip Flory, Pro Farmer editorial director and host of daily radio program Market Rally, is heading up the tour's Western leg. In Nebraska, Flory says, the crops looks like what you'd expect to see.
"We've seen some evidence of emergence problems," he says. "In irrigated fields, the maturity might be just a touch behind. But, I'm not worried about the maturity of the corn crop. It's going to make it just fine."
Listen to Flory and Grete on the Aug. 18 episode of Market Rally:
The rainy conditions at planting and cool summer have definitely affected crop conditions. "The cool temperatures we've had have slowed the crops down," Flory says. "We just don't know how this combination of weather will finish out this corn crop."
@PotterBen: This corn near Crowell #Nebraska was planted super-late. It's on irrigated ground, any chance to catch up? #pftour14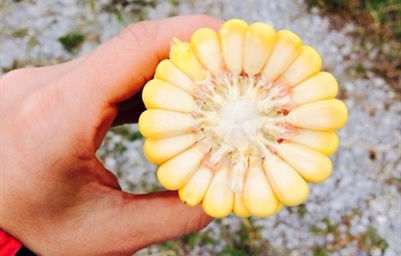 @agweb_alison: Great looking kernels in Seneca County, Ohio.
#
pftour14
Flory says many fields looked good from the road, but when they pulled samples, the yield potential was disappointing. "We've seen variability within fields and variability between fields," he says. "You need consistency to get an exceptional crop, and consistency may be what we are missing this year."
Brian Grete, Pro Farmer Editor and the director of the crop tour's Eastern leg, says immature crops were prevalent on the route he scouted today. "Maturity was all over the board," he says. "We say corn that was late milk to early dough stage."
While the crop is behind, Grete says, the crop should finish out the season just fine. "There is good yield potential if it gets to the finish line," he says.
Soybeans on both legs of the tour were variable, Flory and Grete say.
Listen to Flory and Grete on the Aug. 18 episode of AgriTalk:
Crop scouts will meet tonight in Fishers, Ind., on the eastern leg and Grand Island, Neb., on the western leg. Data from the 12 routes on the eastern leg and 10 routes on the western leg will be tallied and released tonight.
During the tour, which runs from Aug. 18 through Aug. 21, you can stay up-to-date with yield estimates and findings at www.Profarmer.com and www.agweb.com. Later an annual wrap-up summary appears in the September issue of Top Producer. 
For More Information
See full coverage of the 2014 Pro Farmer Midwest Crop Tour, hosted by Pro Farmer.
Follow the tour on Twitter with the hash tag #pftour14.
---