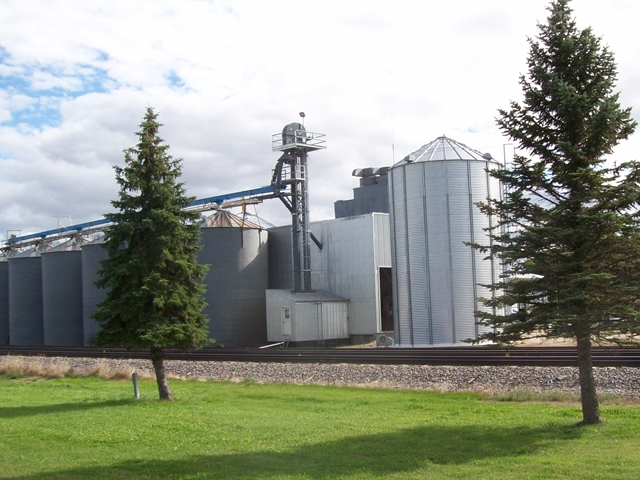 Transportation concerns and resulting corn basis have improved, but uncertainty remains about both as the 2015 crop takes root. That's according to Angie Maguire, Citizens Grain LLC.

"You have seen in the northern Plains last year, North Dakota's corn basis was absolutely in the dumps," Maguire tells the "AgDay" Agribusiness Update. "South Dakota was the same, Minnesota. Of course, the transition into more soybean acres this past year, combined with the fact that usage has caught up with the supply that was up that way, has helped improve basis a bit. We're going to continue to see some ebbs and flows of transportation."
Meanwhile, Michigan has seen rail rates increase, Maguire adds. Factors such as that add uncertainty to the equation about where basis will go. The same is true if corn prices rise.
"Low prices haven't really encouraged a significant amount of [grain] movement either," Maguire points out. "It'll be interesting to see what happens if we do get a spike in corn prices … . At this point I think we need to see a spike in corn futures to get a feel for what's truly out there on the farm that needs to make its way into the pipeline."
Access to transportation such as railroads is a key factor in determining the cash price producers are paid at their local elevator relative to futures. A comparison of new-crop basis on Sept. 19, 2014, versus on April 9, 2015, reveals marginal gains at elevators across the Midwest. Gains are in green; spread widening is in red. At elevators in two of the states, Wisconsin and Indiana, spreads widened.
New-Crop Corn Price: Basis Comparison Using AgWeb's Cash Grain Bids

| | | | |
| --- | --- | --- | --- |
| Elevator Name | Sept. 19, 2014 | April 10, 2015 | Basis Change (in cents per bushel) |
| Arthur Companies, Buffalo, N.D. | $2.45/bu. (-93 cents/bu. basis) | $3.31/bu. (-73 cents/bu. basis) | 20 cents/bu. basis |
| All Points Co-op, Gothenburg, Neb. | $3.00/bu. (-38 cents/bu. basis) | $3.73/bu. (-31 cents/bu. basis) | 7 cents/bu. basis |
| Jackson Farmers, Holton, Kan. | $2.77/bu. (-61 cents/bu. basis) | $3.57/bu. (-47 cents/bu. basis) | 14 cents/bu. basis |
| New Vision, Reading, Minn. | $2.91/bu. (-47 cents/bu. basis) | $3.60/bu. (-44 cents/bu. basis) | 3 cents/bu. basis |
| West Central Co-op, Boone, Iowa | $2.86/bu. (-52 cents/bu. basis) | $3.59/bu. (-45 cents/bu. basis) | 7 cents/bu. basis |
| See-Mor Grain, Darlington, Wis. | $3.04/bu. (-34 cents/bu. basis) | $3.66/bu. (-38 cents/bu. basis) | -4 cents/bu. basis |
| Anderson Grains, Champaign, Ill. | $3.11/bu. (-27 cents/bu. basis) | $3.81/bu. (-23 cents/bu. basis) | 4 cents/bu. basis |
| Kokomo Grain, Romney, Ind. | $3.06/bu. (-32 cents/bu. basis) | $3.67/bu. (-37 cents/bu. basis) | -5 cents/bu. basis |
---
Corn Basis Update: Spring 2015 With Angie Maguire